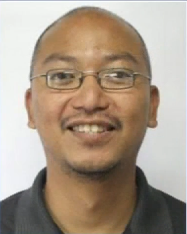 A San Francisco man and reformed criminal who runs a recycling program at the Ecology Center in Berkeley is facing deportation as a result of a crackdown on corruption in China, reports ABC7.

Daniel Maher is currently in the detention center in Southern California facing deportation.

China is asking the United States to turn over 100 Chinese government officials now living in the U.S. who are accused of corruption.

"As a tradeoff, the U.S. is asking China to accept all of these other people who have no ties to corruption or bribery or anything like that for deportation," said Anoop Prasad with the Asian Law Caucus.

Maher committed a robbery 20 years ago at the age of 19. He served 5 years and then the U.S. wanted to deport him, but China at the time was not interested in taking him. Maher came to the United States with his family at the age of 3.

The Ecology Center where Maher works is joining the Asian Law Caucus in fighting his deportation.

You can find out about that and ICE's response in the clip below.