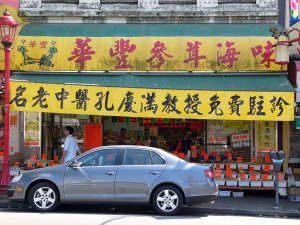 When I grew up in San Francisco in the 60's and 70's, almost everyone spoke Cantonese in Chinatown.

When I returned to the city after a 20 year absence in 2001, I was stunned to hear Mandarin widely spoken around San Francisco.

As immigration patterns changed, and more people came to San Francisco from Hong Kong and other parts of China outside of Guangzhou, the former Canton, Mandarin began to take hold.

Today I would guess about 50 percent of the Chinese speaking population in San Francisco speaks Mandarin.

In Vancouver, Canada, senior citizens in Chinatown fear that Cantonese is dying there.

24 Hours reports they've started a campaign to revive the language.

"What we found was there was a real interest among Cantonese-speaking seniors to share their language and their experience, and their culture." said Carol White, executive director of the Downtown Eastside Neighbourhood House. The group is sponsoring five tours this summer centered around the Cantonese language.

"Cantonese is a good language for us, and in Vancouver not a lot of people can speak Cantonese — that's why we like to keep it." said Yolanda Li, who will host some of the tours.

You can read about why Cantonese is dying in Vancouver Chinatown in 24 Hours.

Is Cantonese dying where you live? Share your thoughts below.