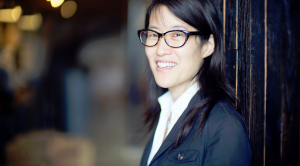 When Ellen Pao was making headlines for suing Kleiner Perkins, she gained the support of many people who identified with her fight for equal pay and against gender discrimination in Silicon Valley.

When Pao was under attack by Reddit users for trying to eliminate some of the hate on that site, many of those same people remained silent.

When a petition calling for her ouster as interim CEO of Reddit began to pick up steam, eventually generating 200,000 signatures, people who were vocal in support of Pao earlier, turned the other way.

A piece on AsAmNews published a week before her firing titled Ellen Pao Doesn't Deserve to be Fired went largely under the radar.

Now that she has resigned, some of those supporters are starting to speak up.

The Next Web published a piece Why Ellen Pao's Departure Bummed Me Up and Arthur Chu penned an opinion piece for The Daily Beast titled Reddit's Terrorist Have Won–Ellen Pao and the failure to rebrand web 2.0..

I'm not naive. When 200,000 people scream for your leader's head, a business has to take notice. It can't afford to sit idly while your users look for alternatives and some of your most faithful users, your moderators, threaten to go dark on the site.

I don't think Ellen Pao's departure is racist or sexist. It's business.

I'm just disappointed Pao didn't get more support when it really mattered. I just wish those supporters who chose to sit on the sidelines had spoken up to give the Reddit board something else to think about.

Reddit knows it has a problem. It knows its reputation as a place where hateful people spew their venom is only going to scare advertisers.

Pao tried to do something about that by eliminating some five subreddits where some of that poison spread.

Reddit may have quieted those who wanted Pao out.

But getting rid of Pao does nothing for Reddit in terms of cleaning up its reputation and making it profitable.