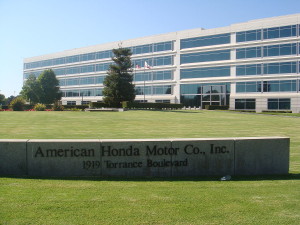 Federal Investigators have concluded that Honda's finance unit charged Blacks, Hispanics and Asians higher interest rates for auto loans than Whites, reports the Consumerist.

The American Honda Finance Corporation agreed to pay 24 million dollars to settle the charges.

According to the findings from the Department of Justice and Consumer Financial Protection Bureau, Asian and Pacific Islander car buyers paid on average $150 more during the term of the loan.

Hispanics paid $200 more and African Americans $250.

"The agencies claim that Honda charged borrowers higher interest rates because of their race or national origin, and not because of the borrowers' creditworthiness or other objective criteria related to borrower risk," the federal agencies said in a statement." The Equal Credit Opportunity Act (ECOA) prohibits such discrimination in all forms of lending, including auto lending."

Honda also agreed to cap the mark up dealers are able to charge for a loan.

"It sends the clear message that discrimination of any kind is intolerable, and that other auto companies should follow Honda's lead in taking steps to ensure that their sale and financing practices do not result in discrimination."

You can find out more about the accusations and the possibility some consumers could be eligible for compensation in the Consumerist.