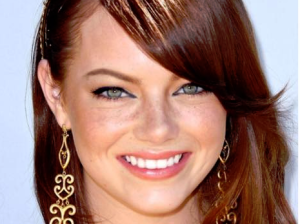 The Hollywood Reporter reports that Emma Stone has finally made a statement  about her role playing an Asian women in the failed movie Aloha.
Stone had been silent during the firestorm of criticism of her role as Allison Ng.
"I've learned on a macro level about the insane history of whitewashing in Hollywood and how prevalent the problem truly is. It's ignited a conversation that's very important," Stone said to an Australian News Outlet. "I've become the butt of many jokes."
Cameron Crowe, director of the movie, made a public apology earlier on his website for his misstep in casting Emma Stone as HAPA (Half-Asian-Pacific-American).
You can read more of Stone's interview at The Hollywood Reporter.
With the huge rallying against this movie, do you think Hollywood is now listening and will cast more Asian American actors?