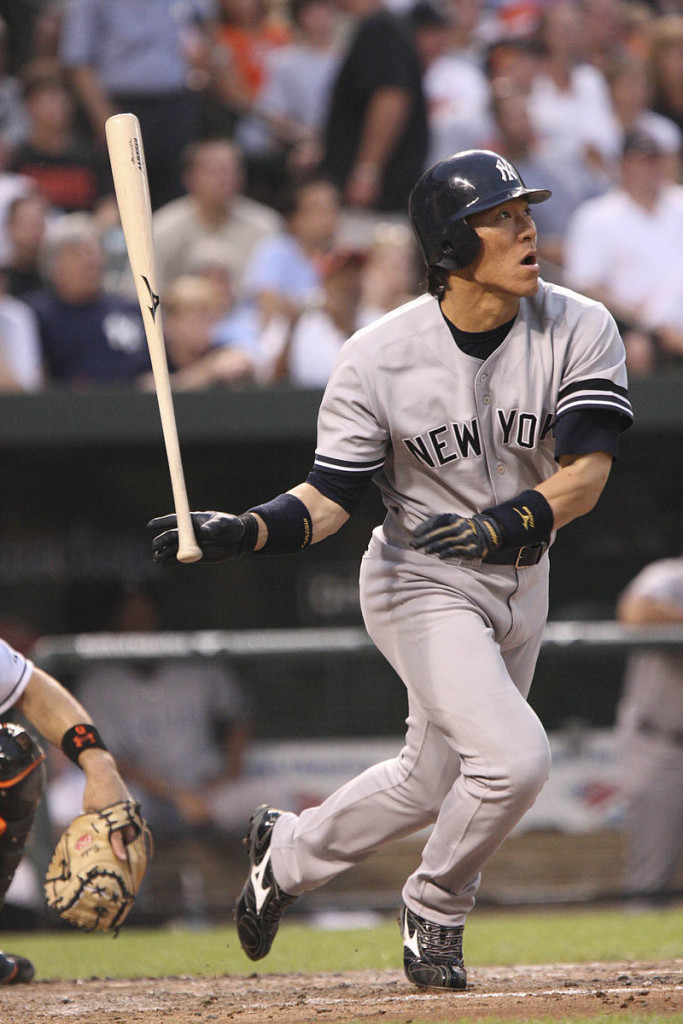 Yankee legend Hideki Matsui can add another trophy to his mantle.
The Sporting News  reports that Matsui's team won the Japanese-American Association League Tournament in New York Sunday.
How did a man who had 507 career professional home runs (175 in Major League Baseball & 332 in Nippon Professional Baseball in Japan) end up playing in an amateur tournament?
It seems he was invited by a parent he met at a baseball clinic who suggested if the 41-year-old missed baseball that much, he should play in the weekend league.
Matsui agreed as long as they let him sponsor the team and let him pitch.
Normally an outfielder, Matsui played 9 seasons in the NPB and 9 in Major League Baseball before retiring with the Tampa Bay Rays in 2012.
You can read about how he did and what it was like for amateurs to play against a Yankee legend in the Sporting News