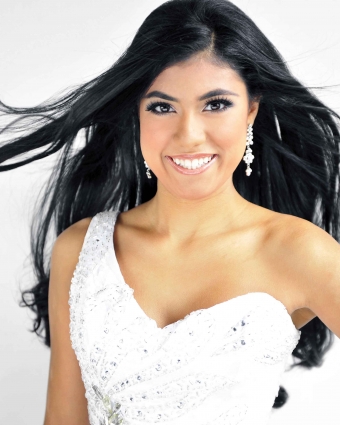 An Indian American teen who won the Miss Teen Washington competition hopes to use her platform to tell of her experience of being abused as a child.
The American Bazaar reports that Priya Gopal-Walker, 17, is currently living with her foster parents after being abused at home.
She won her title last October, but had originally wanted to compete in 2012. The difficulties she was facing at home made that impossible.
"I knew I needed time to emotionally heal from what I had gone through," Gopal-Walker said. "I now live with foster parents who love me as though I am their own. Taking the time to get my life restored, I believe, is part of the reason I won this year. I have a strong message of hope for those children who may feel there is no hope or way to get out of their fearful situation."
She'll compete for the Miss Teen USA title August 21-22 at the Atlantis, Paradise Island, in the Bahamas.
You can read her message to other child abuse victims in the American Bazaar.