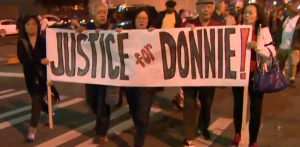 The murder of Seattle Chinatown leader Donnie Chin near the King's Hookah Lounge is drawing increased scrutiny on the business, reports KING.
Chin had been vocal about his concerns that hookah bars brought undesirable elements into the community.
He had been patrolling the area for that very reason the night he was found shot dead in his car.
A group of protestors marched in front of the King's Hookah Lounge demanding it be closed.
You can hear reaction from the owner and the scrutiny the business is under from a child care and senior center nearby in the clip below from KING.