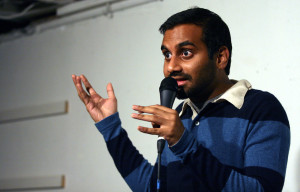 Aziz Ansari will become one of the few Asian Americans playing a lead role on television when his new show Master of None debuts on Netflix.
He'll play Dev, a young actor in New York and a character somewhat based on his own life.
The 10-episode comedy which debuts in November will explore issues of race, relationships and career.
Not only will Ansari star in the show, he'll direct it and that means his life will be a whirlwind until the program is all in the can.
"I have to make decisions with [fellow showrunner] Alan [Yang] on everything," said Ansari to the Wrap.  "Every prop, all the casting, every single thing. That was what was really cool, we could really make it our own thing. It was the most creatively fulfilling thing I've ever done."
With two Asian Americans playing significant roles in the show, will they be telling Asian American stories?
You can read Yang's thoughts on that in the the Wrap.