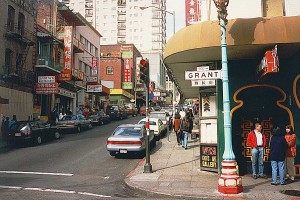 Reports are growing that more and more San Francisco Chinatown residents are being evicted, often times in favor of short term rentals catering to tourists.
KQED reports Owen Wang returned home one day to find a new door knob on his front door. His key no longer worked.
A notice written in English pretty much informs Wang he's been evicted.
"I've never seen a situation where they just don't even file the papers, they just change people's locks. That's almost unheard of," said Alex Lemieux.
San Francisco's Department of Building Inspection has cited Hotel Astoria for operating as a tourist hotel, when it is permitted for mostly residential.
On Thursday night, a community meeting was held for tenants concerned they will be evicted, reported KTVU.
"What we're seeing is some early red flags," said Cindy Wu of the Chinatown Community Development Center speaking about Chinatown in general and not specifically Hotel Astoria. "They're charging up to $150 a night where we used to see SRO's going for $600 a month. If you can get $150 a night, what are you up against?
"We really want to protect Chinatown as an immigrant gateway for immigrants but also for low income people who need a place that's affordable in the city."
Wang is back in his home after a San Francisco Supervisor stepped in.
You can learn more about the gentrification of Chinatown in the clip below from KTVU and the audio report from KQED.