Sei Fujii may not be a household name, but what he accomplished touched every Japanese American.
His actions put an end to the Alien Land Law which prohibited Japanese immigrants from owning homes and other property.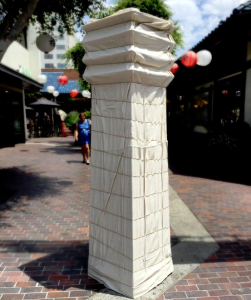 A memorial lantern was unveiled in his honor Saturday in the Los Angeles community of Little Tokyo, reports the Los Angeles Times.
Fujii graduated from the University of Southern California Law School in 1911 knowing that he would not be able to practice as an attorney due to racist laws.
He worked with a white classmate, J. Marion White, to fight discrimination for more than 40 years.
"Sei Fujii contributed greatly to the lives we live today," said Jeffrey Gee Chin, who directed a half-hour film based on Fujii's life, Lil Tokyo Reporter.
Fujii published the bilingual newspaper, The California Japanese Daily News. In 1932, a gangster whose crimes the Daily News exposed, shot and killed Fujii.
You can read about how Fujii overturned the Alien Land Law and some of his other accomplishments in the Los Angeles Times.