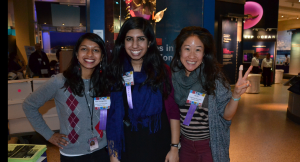 I read some disappointing news this morning.
A bill that had received bipartisan sponsorship to require school districts with more than 1,000 AAPI students to report disaggregated data by the major race categories in the Census, such as Chinese, Filipino, Japanese, Korean, Vietnamese, Native Hawaiian, and Samoan failed, reports Education Week.
The bill was introduced last month as an amendment to the Education Act by Senators Mazie Hirono (D-HI) and Dean Heller (R-NV).
As an article by Peter Kuo in Education Week points out, how can you accurately speak about nearly 50 Asian subgroups that speaks some 300 languages under the blanket term Asian.  I identify as Asian American, but recognize the need to break out the data to adequately show what each subgroup is facing.
The model minority stereotype says Asian Americans are all smart and go to great universities. The reality is  Laotian, Vietnamese, and Cambodian youths are less likely to go to college or even graduate from high school.  As a result, they are more likely to end up in prison than other Asian subgroups.
You won't know this unless you break out the data. If you are forced to break out the data, you will also learn much more about the various Asian American groups.
You can read about that in Education Week.