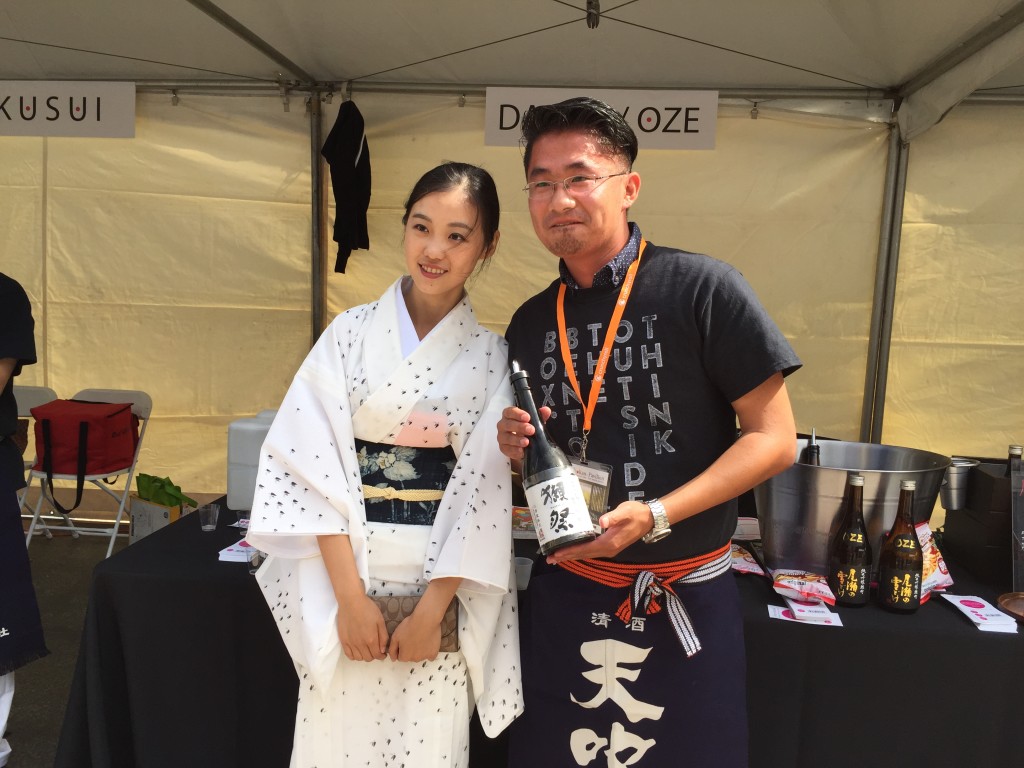 Union Square in San Francisco this weekend is a sake tasting paradise.
13 premium sake makers are on hand to allow festival goers to taste their craft.
The Summit is a part of the J-Pop Summit which is running concurrently at the Ft. Mason Center also in San Francisco.
Tickets are $30 dollars for a two hour tasting. Tastings are scheduled today at 11:30, 1:30 and 4pm. There is also Japanese food and live entertainment.
"It's fantastic," said Bethany. "It's great to taste all the different sakes."
"It's really good. This is definitely a first. It's sort of cool location and lot of fascinating vendors," said Ashu Sikri of San Francisco.
You can learn about the art of sake tasting, how sake is made and what differentiates a glass of sake from a premium glass of sake in the brief interview below.
Sake Summit SF: The art of sake tasting and making. on Vimeo.
Among the brands represented are Coya, Iichiko, Sake Tengoku, Sequoia Sake, Hosoda Brothers/Joto Sake, wismettac Asian Foods, JFC Intenrationa + Ozeki Sake USA, Kikkoman, Takara Sake USA, N.A. Sales, Gekkeikan USA and True Sake.