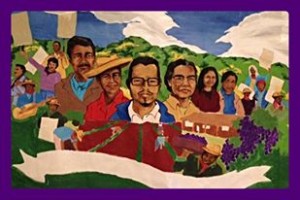 The renaming of Alvarado Middle School in Union City, California after Filipino labor leaders Larry Itliong and Philip Vera Cruz will finally happen, reports the Inquirer.
Union City has a large Filipino American population, but the renaming of the school proved controversial to some.
"The good news is that renaming is sure to take place and there is no more problem," announced Union City council member Pat Gacoscos.
 Alvarado Middle School will be named Itliong-Vera Cruz Middle School.
The whole process which includes new signage and stationary is expected to cost $46,000. Some $50,000 in donations have been raised largely with the support of IBEW 595 and the New Haven Pilipino American Society for
Education
.
Everything should be complete in January or February.
You can read about Itliong and Vera Cruz' contributions to Filipino American farmworkers and the struggles that were overcome to rename the school in the
Inquirer.