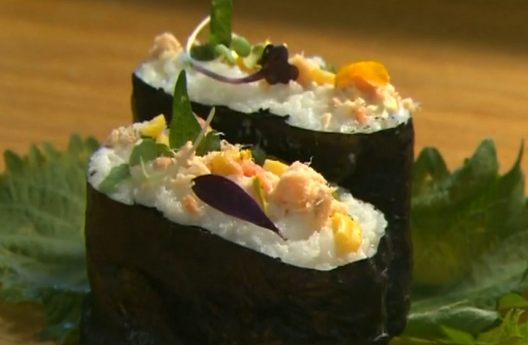 First there was sushi.
Now there's onigirazu.
NTD TV reports the Japanese rice sandwich has been gaining in popularity in the U.S.
San Francisco and New York are just two places where the sandwich has been introduced.
"So onigirazu is where you kind of make a sandwich. Your bread is two layers of rice, then you put your filling inside." said Christina Pardo, who packs the sandwich for herself and her husband.
The sandwich has a long way to go to become an equal to the ever popular sushi.
I've personally seen it being offered at sushi bars and restaurants and found it very appetizing.
You can read what people are saying about this popular treat in Japan and see video of it being made on NTD TV.