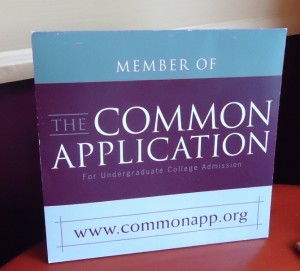 By Patrick Lorenzo
Though the end of summer is upon us, the start of the new school year is underway. For many seniors around the country, this means college applications are top of my mind. With most deadlines a few months away, the opportunity to jump start your college application process with back to school energy is ideal. No research projects. Not a ton of homework assignments. No serious pressure (at least not yet).
Here are five things to rev up your college applications:
1) Review your game plan – Look over your school list, deadlines, and future testing dates. Make sure your checklists are on point. If you haven't started this process, get going before things heat up.
2) Connect with people – Check-in with your potential recommenders. Ask for their permission before assuming they would happily submit one on your behalf. Start with your academic folks (e.g. teachers, counselors) before your personal ones (e.g. coaches, mentors, supervisors). Two weeks notice at least. If necessary, provide stamps and an envelope.
3) Arrange visits – Hopefully, you've visited your first choice options. If not, schedule it now. Colleges during October and November will host Preview Days and Open House programs. Take advantage of it to see the campus again or to confirm its place on your list.
4) Create a high school bucket list – Your senior year isn't just about college applications. Think about all the things you want to do to finish your high school career. One last homecoming. Attending a fall production. Participating in one last school tradition. Reflect on what you've accomplished.
5) Set family expectations – Senior year is an intense period. Families need to set boundaries about what they talk about, where they take place, and when to have them. The topic of colleges doesn't need to appear at every meal or in every car ride. Parents don't trap your kids. Students don't catch your parents off guard. Respect each others time.
Good luck. Get ahead and stay ahead of your college applications!

(About the Author: Patrick Gabriel Lorenzo is a San Francisco Bay Area native and a graduate of both a University of California campus and a regional private college. He is Associate director of Admissions at St. Mary's College in Moraga, CA with nearly fifteen years of experience in higher education spanning public and private institutions. He is a firm believer in access, against the notion of college acceptances being a prize to be won, and promotes the idea of searching colleges from the inside out. Patrick can be reached at pgm1@stmarys-ca.edu for further questions. Thick Envelope is a new monthly column that can be read exclusively on AsAmNews.)