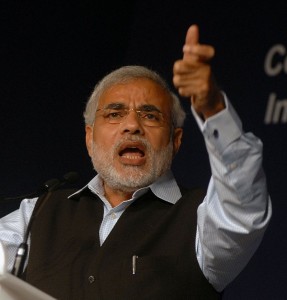 Those who would like to see India Prime Minister Narendra Modi on September 27 in San Jose can now register for the tickets online.
The tickets are limited and those who get them will be selected via a a computerized drawing.
As of Wednesday, some 40,000 people had registered for the tickets. The tickets are free and are available through groups who registered for the events.
Those not part of any organized groups can register as individuals until August 31.
The SAP Center where the event will be held holds 19,000 people for concerts.  Since Modi's appearance will almost certainly need a big stage, I would guess that capacity for his appearance will be about the same.
According to India Today, some 500 organizations have registered for the event.
The registrations so far have well surpassed the 30,000 who registered for last September's appearance by Modi at Madison Square Garden in New York.