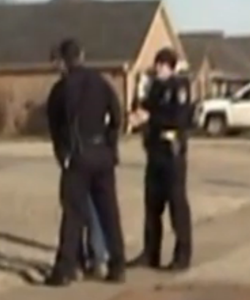 The prosecution has rested its case against a Madison, Alabama police officer over the rough treatment of a grandfather from India, reports WHNT.
Sureshbhai Patel suffered partial paralysis and spinal cord injuries after Officer Eric Parker leg kicked him to the concrete sidewalk while being questioned by police.
The prosecution called a doctor to the stand who described Patel's injuries and said he sustained spinal trauma and had to have a vertebrae removed.
The defense called a police officer who questioned the seriousness of the injury saying he saw Patel walk away without assistance.
You can learn about other witnesses who testified in the report below.