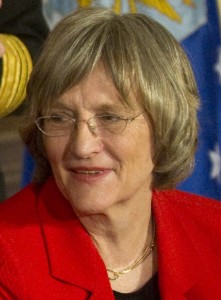 Brace yourself.
The new fall school term will bring another round in the endless debate on college admissions and affirmative action.
Harvard President Drew G. Faust fired the first shot this week defending the Ivy League Institution from criticism that an admissions policy intended to build a diverse and well rounded student body amounts to reverse discrimination.
She spoke during morning prayer at Harvard's Memorial Church before just 40 people, addressing the lawsuit filed against Harvard by Students for Fair Admissions. A similar complaint filed with the Department of Education by 60 Asian American groups has been dismissed.
"Our vigorous defense of our procedures and of the kind of educational experience they are intended to create will cause us to speak frequently and forcefully about the importance of diversity in the months to come," Faust was quoted as saying in the Harvard Crimson.
"The University is an institution committed to free speech—yours and everyone else's. In the course of the year to come, that freedom is likely to produce some utterances that we deplore. And there will be times we must speak out against them."
The College Fix, which describes itself on its masthead as "your daily dose of right-minded news and commentary from across the nation, reported Faust's comments with a tinge of sarcasm.
"Think about that: The president of an Ivy League school is saying that asking a university to evaluate applicants based on their merit is equivalent to "utterances that we deplore,"' wrote College Fix's associate editor Greg Piper.