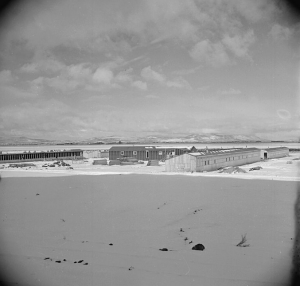 Stories of resistance from Japanese Americans in incarceration camps are being collected and documented by the UCLA Asian American Studies Center Suyama Project.
They've gathered letters, diaries, photographs, newspaper clippings, artwork and unpublished manuscripts that it feels the government tried to downplay and groups like the Japanese American Citizens League countered.
The JACL instead chose to push the story of the patriotic Japanese American which was picked up by Hollywood and journalists alike.
"It wasn't a matter of people being 'quiet;' rather, it had to do with people being intimidated, with being silenced. We've had some moving testimony in this regard," said Lane Ryo Hirabayashi of UCLA's Asian American Studies Department.
Acts of resistance by no no boys, draft resisters, and some who renounced their citizenship were overshadowed by the heroism of the Japanese Americans who served in the military.
"Of course, focusing on the veterans and the sacrifices they made was important," said David Yoo, professor and director of the UCLA Asian American Studies Center. "But scholars now see that the experiences of Japanese Americans during World War ll were more diverse than that, and that you need to think about the community as a whole, and not just one segment of it."
You can read about some of the stories of resistance that have surfaced in the project on UCLA's website.