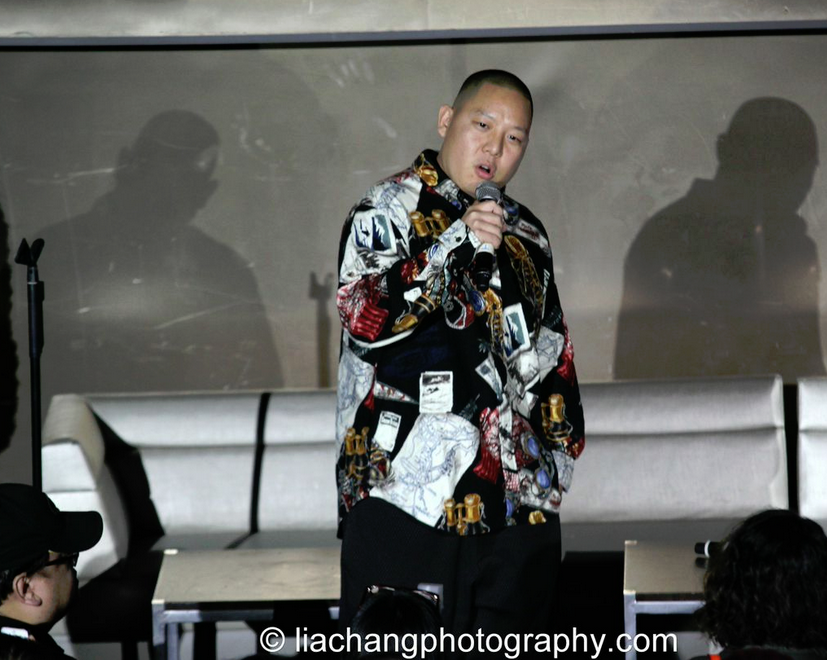 Fans of Fresh Off the Boat will notice something is different about the show when they watch the season two premiere Tuesday at 8:30 p.m./7:30 Central on ABC.
I have to admit I thought something was peculiar at the beginning of the episode, but I didn't figure it out until I saw the season premiere a second time.
Eddie Huang whose memoir of the same name Fresh Off the Boat is based on is missing in action in the first episode.
Instead Ian Chen who plays the youngest son Evan served as narrator.
Last year the controversial and outspoken Huang narrated every episode. His critical remarks made both before the season and at the end of the season last year are well known. These are just some of his tweets during last season:
My grandma had bound feet, my grandpa committed suicide, HRS tried to take us from my parents. That shit was real.

— RICH HOMIE HUANG (@MrEddieHuang) April 8, 2015
I don't think it is helping us to perpetuate an artificial representation of Asian American lives and we should address it. — RICH HOMIE HUANG (@MrEddieHuang) April 8, 2015
I'm happy people of color are able to see a reflection of themselves through #FreshOffTheBoat on @ABCNetwork but I don't recognize it. — RICH HOMIE HUANG (@MrEddieHuang) April 8, 2015
In August during the annual press tour, executive producer Nahnatchka Khan is quoted by Rob Owen of the Pittsburgh Post Gazette as saying:
"If there is a narrator, it would be Eddie.  "It won't be suddenly [white neighbor] Honey narrating or somebody else."
Notice she said "if there is a narrator."
According to a source who works on production for the show, Fresh Off the Boat "does not have a narrator for now.  Chen does the recap starting the season for people tuning in for the first time, but it's not narration — he's writing all that in his friends yearbook. None of the other episodes so far have narration."
During a question and answer session with executive Producer Marvin Mar held Friday at CAAMFest San Jose, Mar commented on the disagreements with Huang.




It's sad that at least for now, Huang appears to have taken a step back from the show. While I disagreed with some of his concerns, I certainly understand it. It's hard seeing your family's story taken away from you and reshaped by a group of writer's and producers with a different agenda from the one you might have. Creative differences are never easy. Writing is personal. Even if Huang really has walked away, which is not a certainty, the Asian American community owes him our gratitude. He was the inspiration. He's a big reason we have Fresh Off the Boat. Eddie's the man. For that, we owe him a big heartfelt thank you.