The season premiere of Fresh Off the Boat tonight at 8:30 p.m./7:30 Central on ABC will bring small hints about what's ahead in season two.
We'll start seeing more of Lucille Song as Grandma Huang. In tonight's episodes, she gets some of the episode's biggest laughs and unveils a new look that's worth a chuckle or two.
"There's some cool stuff coming up with her," said the show's executive producer Melvin Mar. "I think with her its going to be a lot of fun going into her backstory, really using that to address and highlight some cultural aspects that are really great."
Fans can expect Eddie (Hudson Yang) to experience all the pain of growing up.
"Eddie will face some adolescent issues," Mar said. "He'll experience love. He'll experience heartbreak."
In the season premiere, there's a brief scene with Luna Blaise as Nicole, the attractive and older next door neighbor that Eddie had a crush on in season one. Whether Eddie develops his love interest for her, or another young woman has not been revealed. Either way I suspect Nicole will be central to that plot line either as a love mentor or a love interest herself.
As Mar said during a question and answer Friday at CAAMFest San Jose, Fresh Off the Boat finds way to be "edgy" while remaining a family show.
Honey as played by Chelsea Crisp will take on a larger role. The next door neighbor is Jessica's (Constance Wu) best friend.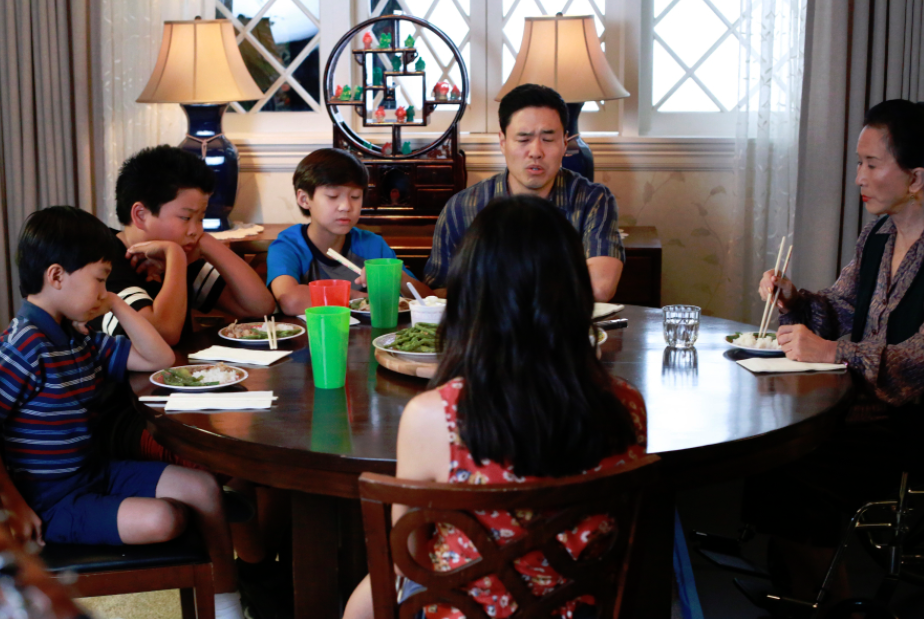 "The exciting thing about season two is we expand on the rest of the family besides Eddie, Jessica and Randall, said Mar. "We'll open up their world. We'll get to see a little more of the neighbors."
Two Asian American writers have been added to the staff. One is Taiwanese American whose first episode will be a Chinese New Year episode. The second is Indian American. Mar says the diversity of the staff is a key. He says more than half of the 13 directors who work on the program are women.
In tonight's episode, we'll see Louis on a business trip that turns into a vacation for the entire family. As first reported Sunday by AsAmNews, author and celebrity chef Eddie Huang whose memoir the show is based on is nowhere to be heard. He narrated the show last season, but an insider tells AsAmNews at least for the first few episodes, Eddie is not heard from.
"He hasn't been around this season but he was rarely around last season," said the source.
Word is episode two will feature a homage to Boyz to Men, the popular 90s R&B group. Mar indicated there's talk of coming out with a sound track from the show which will be welcomed by not only music lovers, but by those who grew up in that time period.
Mar also said he's developing a show on cable and hinted an announcement could be coming.
Fresh Off the Boat debuts in its new time slot tonight, 8:30/7:30 Central right after The Muppets on ABC.
RELATED STORIES:
Eddie Huang Missing from Season Premiere of Fresh Off the Boat