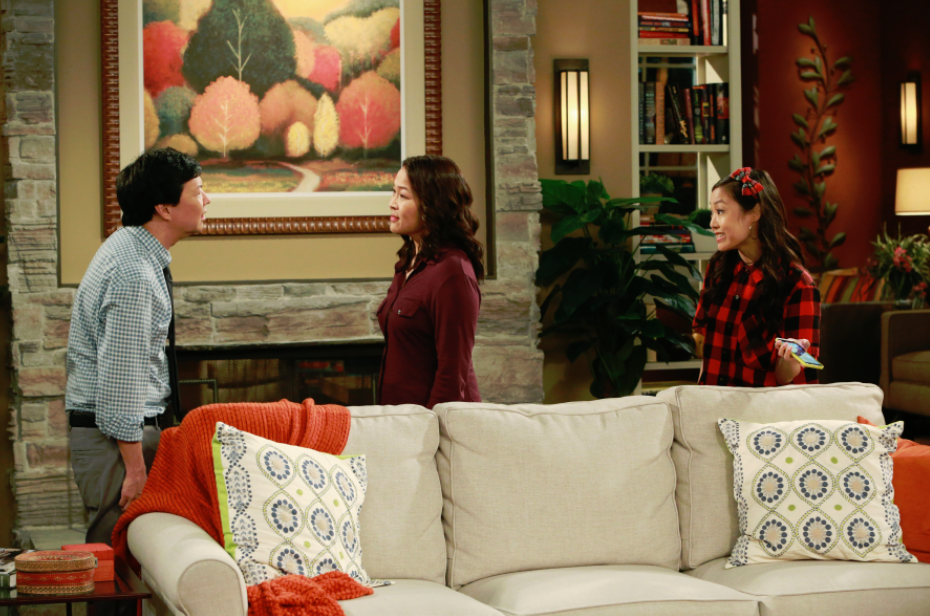 ABC scored Friday night with Ken Jeong's Dr. Ken  the highest rated scripted show of the night, reports Variety.
Dr. Ken earned a 2.0/7 share in the 18-49, 25-54 demographics.
Nielsen reports 6.7 million viewers overall watched the program featuring the second Asian American family in prime time broadcast TV this season.
The show stars Jeong who is best known for his role in the popular Hangover movie trilogy and as Ben Chang in the NBC/Yahoo series Community.
His style of comedy riles some Asian Americans and one Asian American blogger accused Jeong of engaging in "over-the-top blackface and yellowface buffoonery."
The controversy was picked up by several national blog sites and entertainment reporters.
Jeong responded with the blunt talk typical of the character he plays on Dr. Ken, calling Christopher Fan a "cowardly blogger."
Whether Jeong's name recognition or the controversy contributed to Dr.Ken's strong opening is not known, but ABC is not going to argue with results.
Dr. Ken also stars Suzy Nakamura as his therapist wife, Allison;  Albert Tsai as youngest child Dave and Krista Marie Yu as the oldest, Molly.  Tisha Campbell Martin plays the blunt receptionist,Damona;  Jonathan Slavin is the gay nurse, Clark; Kate Simses is the high pitched nurse, Julie; and Dave Foley is the cranky boss Pat.