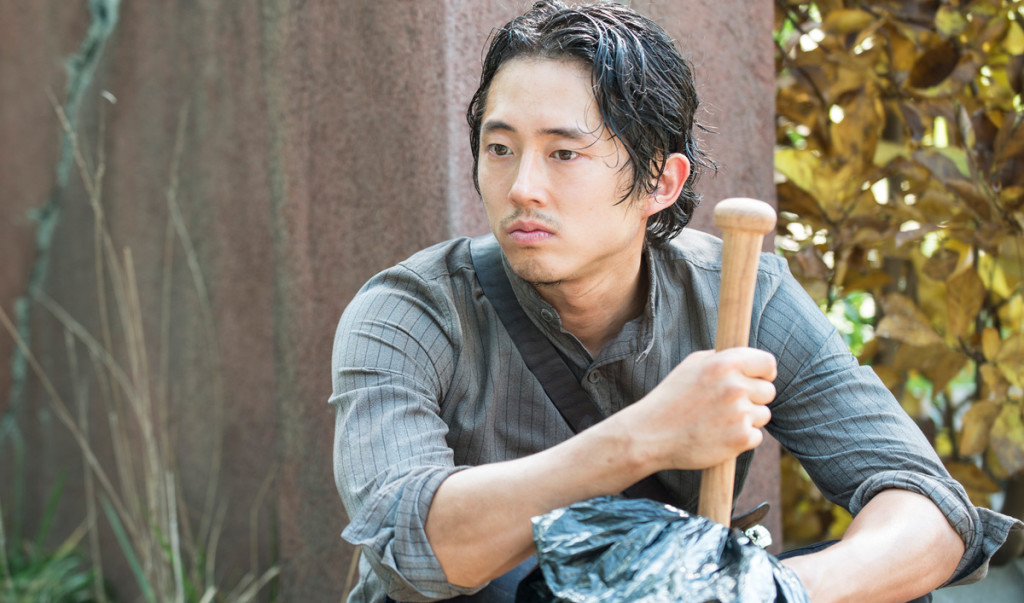 By Ed Diokno
WARNING: "Walking Dead" fans – SPOILER AHEAD! Do not read any further if you don't want to know what might happen in future episodes.
DON'T SAY you weren't warned:
As we delve deeper into season 6 of
The Walking Dead
, there's a feeling of dread for fans of Asian/American character Glenn Rhee.
Six months ago at a press conference after season 5 ended for the wildly popular Walking Dead television series, actor Stephen Yeun, who plays Glenn in the show, teased the possibility that his character might die, a fate that could have his fans go apoplectic.
Yeun's comments during a panel of the 2015 National Association of Broadcasters Show panel held in April, fed fuel to the rumors that his character would meet his end during the upcoming season of the popular series of the zombie apocalypse.
Comic book readers may be smug because they knew all along about Glenn's fate if the TV series followed the comic book storyline.
Asked a leading question (probably from a comic book fan): Yeun answered, "If I go — that could happen. The way that we make the show — the writers and everybody really want to focus on making things poignant and purposeful and meaningful. … So, if it were for Glenn to go, then it's probably going to be awesome."
What sparked the question is the rumored introduction of Negan, the villainous character who savagely – I mean, savagely – murders our hero Glenn … in the comic book version, at least.
I only mention this because the television show has veered from the comic's storyline, most notably in keeping the popular character Norman around, who is absent in the comics and having other characters suffer the death scenes meant for other comic book characters. Also, the major character Carol commits suicide early on in the comic book version of The Walking Dead. But on the TV show, she's still around and evolved into a hardened bad-ass survivor.
Then again, the TV show has not been bashful in killing off major characters, sometimes shocking the audience into therapy – as if a real person died. Indeed, when we invest so much in watching a character grow, his ups and downs, it sometimes feel like a friend passes away when TV characters go to that backstage-in-the-sky.
If fan favorite Glenn were to die – and I said "IF" – he apparently is/was the only Asian/American to have survived the zombie apocalypse. As a die-hard fan, I have not seen another Asian/American character in the show. Glenn's probable death would pretty much decimate the "model minority myth."
The character Glenn, incidentally, has made history in a way as he has turned into a romantic lead with his interracial relationship with Maggie, played by Lauren Cohan. Their love for each other is the only sweetness and sign of hope in a show full of blood and foreboding.  The writers have also hinted that Maggie may be with child. They wouldn't kill off the baby's father, would they? Or, wouldn't that be the perfect emotional setup for Glenn's heartbreaking demise?
How fair is that? Finally, Asian/American pop-culture fans see an Asian/American male get the girl — something that never happens, you know, — but, only to have him killed???
I suppose if you bothered to read this far and if you are a die-hard Glenn & Maggie fan, you can start a Twitter 
campaign
to save Glenn
Or make sure creator Robert Kirkham and producer Gale Ann Hurd know the socio-historic importance Glenn has become, way beyond the television show.
Save Glenn!