By Tony Lee
Travels with Tony

(Note from the Editor: Tony Lee is an avid traveler currently on a Roots trip to discover his family history in his ancestral village in China. Lee will be providing periodic updates throughout his journey).
I arrived in Guangzhou a day early to get ready for the Roots trip that starts on Thursday. With time on my hands, I wandered the streets, shops and restaurants with Paul Cheng, a former principal at Lowell in San Francisco. I ate everything in sight while Paul exercised great restraint and discipline.
Under a rainy afternoon sky, I visited the memorial to 72 martyrs who died in 1911 while fighting to establish a Chinese republic. Sun Yat-sen was ultimately successful in overthrowing the Manchus. Actually over 100 soldiers died on that date in April 1911. One man was able to recover 72 bodies and he sought to establish a memorial by soliciting funds from overseas Chinese. On a big wall behind the memorial are 72 stone blocks, etched with names of individuals and organizations from around the world that donated money. The list of cities included places in England, Australia, Malaysia, Burma, Ecuador, Peru and Chile. There are also many cities in Canada and the United States. Of particular note were the two tiny communities of Walnut Grove and Isleton, located in California's delta region east of San Francisco. Reading through the list of cities gave me an instant history lesson on the amazing Chinese diaspora that existed over 100 years ago.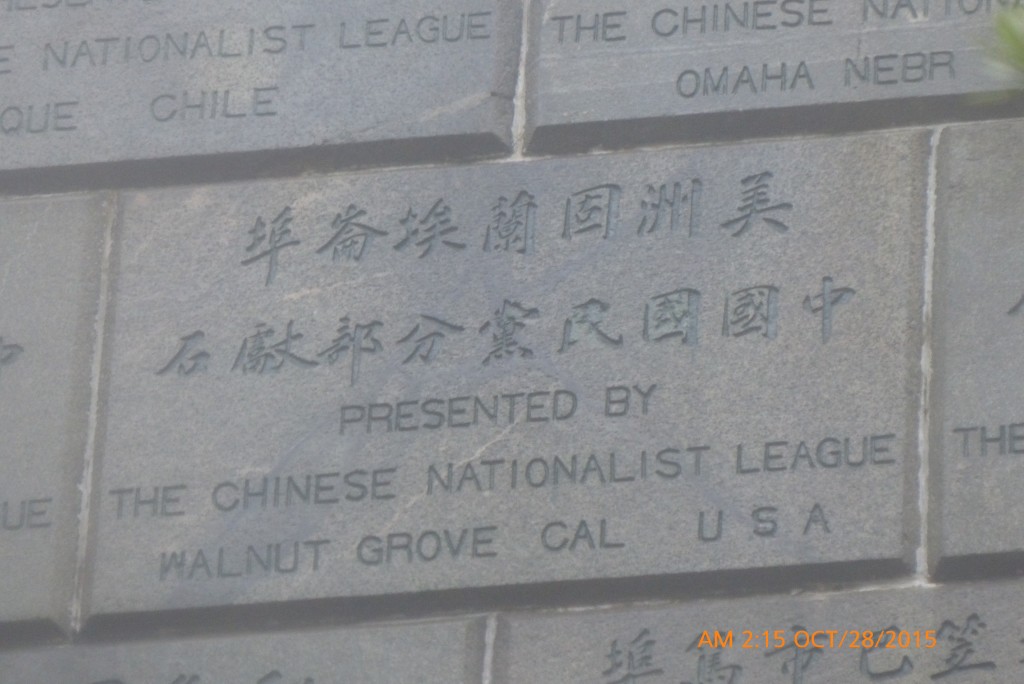 I had visited the memorial on my first trip to China back in 1979. That was 36 years ago. Tomorrow is my birthday and I will be 64. If I wait another 36 years, I will be 100 years old. I sure would like to schedule a third visit for 2051, but my hotel here in Guangzhou is not accepting reservations that far ahead of time. Darn!