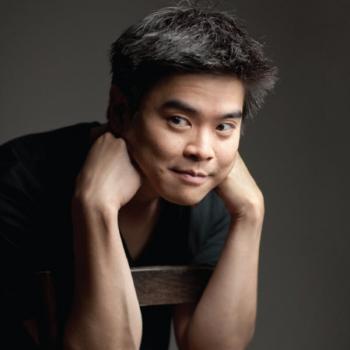 A Korean American playwright facing a backlash for demanding that his play Jesus in India be cast with Indian actors has taken to Facebook to defend his position.
Lloyd Suh has not given media interviews regarding his demand which led to the cancellation of a student production just days before its scheduled premiere at Clarion University in Pittsburgh.
Suh said he was never informed that Clarion had made a decision to stage his play and was not even aware that any casting decisions had been made. He said when he discovered online that two White students had been cast to play Indian characters, he had to speak out.
"I could not allow the play to be performed with White actors in non-white roles before a public audience," Suh wrote on Facebook. "This is not a unique position. It is not strange or radical. It is common industry practice that productions of copyrighted plays adhere to the requirements of the text. In addition, as a writer of color in a field where representation and visibility are ongoing struggles, I feel a responsibility to provide opportunities for artists of color to be seen, and to protect that work from distortion in the public eye. The practice of using White actors to portray non-white characters has deep roots in ugly racist traditions. It sends a message, intended or not, that is exclusionary at best, dehumanizing at worst."
Suh said he had expressed his wishes that the play be cast with Indians early in the process, but Clarion theater professor and the play's director Marilouise "Mel" Michel said she forgot.
You can read Suh's entire response to the controversy on Facebook.