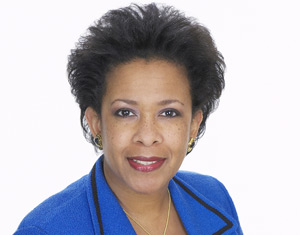 Nothing appears to have been resolved after a closed door meeting between members of Congress and U.S. Attorney General Loretta Lynch about the botched arrests of Chinese American scientists.
Rep Judy Chu (D-CA), Chair of the Congressional Asian Pacific American Caucus, described Wednesday's meeting as a "frank and serious conversation," according to Vice News.
No announcement was made after the meeting and the Attorney General's office has yet to publicly respond to calls for an independent investigation.
Espionage-related charges against two Chinese American scientists were dropped in the last year of so. In total, five Asian American scientists have been arrested leading some to question whether federal agents were guilty of racial profiling.
"We cannot tolerate another case of Asian Americans being wrongfully suspected of espionage," Chu said. "The profiling must end."
"There's two things that are happening: Either it's a stunning lack of competence, or there's a racial profiling going on," said Rep Ted Lieu (D-CA). "I do not have any indication they are taking this pattern very seriously."
Lynch, however, denied the accusations.
"The FBI does not focus an investigation on any individual on the basis of their race and their national origin. With respect to those specific cases, I am not able to comment at this time."
You can read more about the specific cases in Vice News.