By Louis Chan
AsAmNews National Correspondent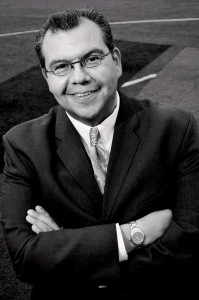 The U.S. Commission on Civil Rights has joined the calls asking Attorney General Loretta Lynch to launch an investigation into the suspected racial profiling of Chinese Americans.
The majority vote by the Commission follows similar pleas from the Congressional Asian Pacific American Caucus, Organization of Chinese Americans and Committee of 100.
In the past year, five Chinese American scientists have been accused of trade secret theft or economic espionage. The most prominent of the cases involve the bungled cases against National Weather Service employee Sherry Chen and Temple University Xiaoxing Xi. In Xi's case, federal agents who arrested him lacked a total understanding of his research and were forced to drop the case. In Chen's case, the government halted its prosecution due to a lack of evidence.
"While combating spying and economic espionage is vital to our national security, just as important are the protections of our civil rights and civil liberties," said Commission Chairman Martin R. Castro.  "American citizens are entitled to due process and should not be targeted on the basis of their race or ethnicity—that is un-American."