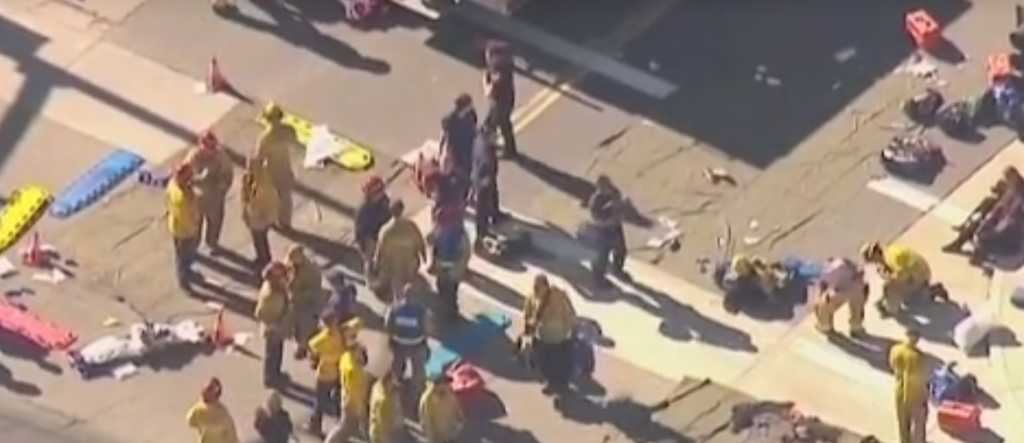 Investigators are still searching for a motive in the San Bernardino shooting rampage that left 14 dead and 17 wounded, reports the New York Times.
The suspects have been identified as Syed Rizwan Farook, 28, and Tashfeen Malik, 27. Both died in a hail of gunfire with police on a residential street.
Farook had been at a holiday party at the social service center where the shooting took place. Police say he left angrily after a dispute.
"We don't have the motive at this time," Chief Jarrod Burguan said. "We have not ruled out terrorism. There had to be some degree of planning that went into this. I don't think they just ran home and put on these tactical clothes."
The Council on American-Islamic Relations and the Islamic Shura Council of Southern California held a joint news conference with Muslim leaders to condemn the shooting and offer condolences.
"The Muslim community stands shoulder to shoulder with our fellow Americans in repudiating any twisted mindset that would claim to justify such sickening acts of violence." CAIR-LA Executive Director Hussam Ayloush said.
The family of one of the suspects also attended the news conference. You can read what they said in the Los Angeles Times.
You can read how the suspects might have purchased their guns in the New York Times.