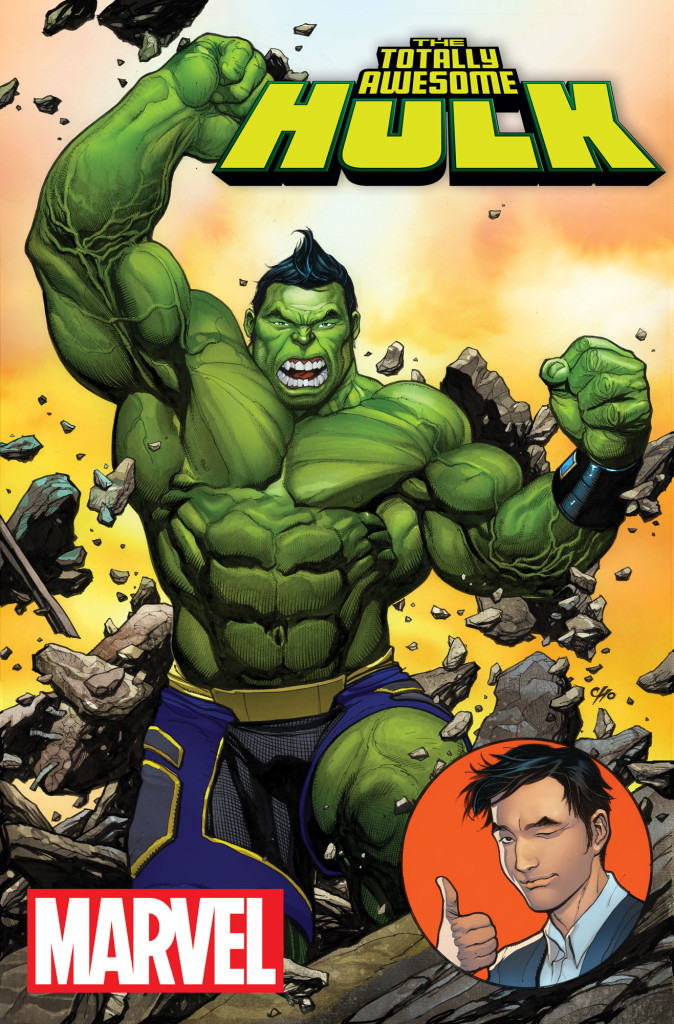 The new Totally Awesome Hulk featuring Korean American Amadeus Cho is out from Marvel Comics.
The new series is penned by Greg Pak and Frank Cho. AsAmNews talked to Pak this past summer about the significance of the series to the Asian American community.
Both Pak and Cho recently also talked to Comic Book Resources.
"Yeah. Asians are the silent majority," said Cho. "We don't complain or stand out or rock the boat. It really is long overdue to have important Asian characters in big books. It's long overdue.
To me, I'm not really drawing a Hulk book — it's almost like a Spider-Man book. There's a joy of being this young guy who just loves being a superhero. He's just going out and having fun, and making mistakes, and growing as a character. It's not your typical Hulk book. It's almost a coming-of-age type book."
You can read the entire interview with Cho & Pak in Comic Book Resources.