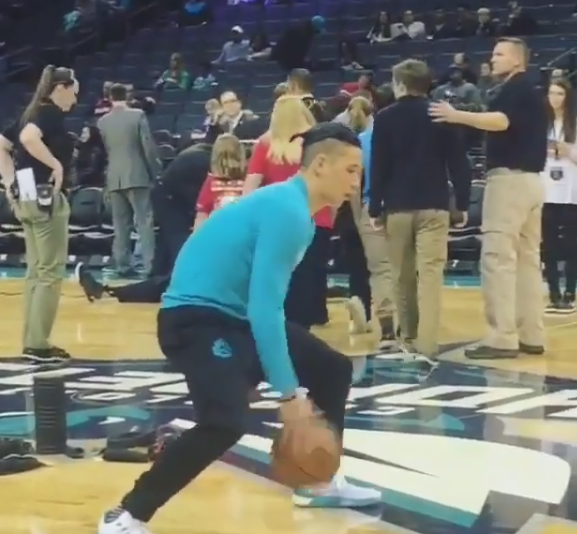 Jeremy Lin debut his new haircut Wednesday night before the Charlotte Hornets played the Miami Heat.
Lin sported a slick pony tail that one might call an updated take on the pony tails worn by the Chinese building the Transcontinental Railroad.
One headline called it a hipster man bun.
Whatever it is, it got people talking and cameras flashing.

Lin made news back in December when he sported this new look. Back then, he said he did it with a group of his friends and that his hairstyle was evolving. What do you think of his new do? Oh, by the way, Lin scored just five points last night in 20 minutes of play in a 99 -81 victory over Miami.