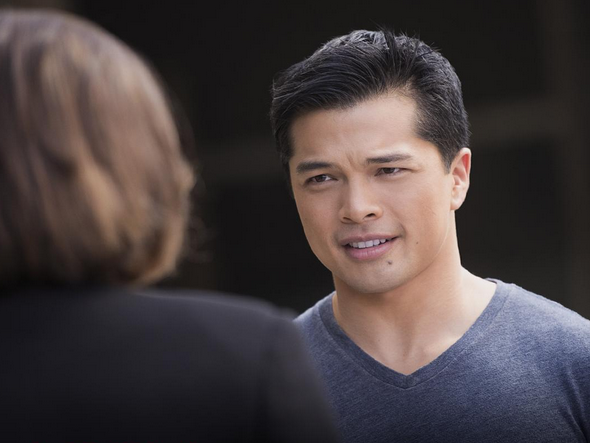 By Louis Chan
AsAmNews National Correspondent
(Note from Editor: AsAmNews continues its look at 2015 with updates on the top five most viewed stories of the year )
Of all the new television programs this season featuring Asian Americans in leading roles, Crazy Ex-Girlfriend is the one I'm rooting for the hardest to get renewed.
Maybe I'm taking too much for granted, but here's how my crystal ball sees the future for these programs.
Dr. Ken ABC Renew
Quantico ABC Renew
Master of None Netflix Renew
Into the Badlands AMC Renew
Crazy-Ex Girlfriend CW On the Bubble
That's potentially five out of five new shows featuring Asian Americans in lead roles that could get renewed. That's a phenomenal batting average in an industry that doesn't take many risks and traditionally shows little patience.
Dr. Ken will get renewed based on the star power of Ken Jeong and its better than expected Friday night ratings.
Quantico starring Priyanka Chopra has done well Sunday nights for ABC in the 10 pm time slot that has been traditionally trouble for the alphabet network. Besides, ABC actually flew to India to recruit Chopra for a leading role, so the network obviously sees a lot in her potential.
Master of None with Aziz Ansari  has been a critical success. Netflix hasn't released viewership totals for this program, but at my family's Christmas gathering, it was the one show everyone was talking about. You can't buy that kind of buzz.
Into the Badlands starring Daniel Wu as a badass martial artist in a futuristic setting averaged more than 5 million viewers for AMC  in its first season. It's already one of AMC's strongest performers.
That's leaves Crazy Ex-Girlfriend, a show that airs on the ratings-starved CW and the lowest ratings performer on that network.
Crazy Ex-Girlfriend stars Vincent Rodriguez III (Josh Chan) as the big time crush of Rachel Bloom (Rebecca Bunch).
It's averaged just a 0.28 rating in the 18-49 demographic with its highest rated  show attracting one million viewers on November 30.
"Crazy Ex-Girlfriend is a smart, modern comedy that is genuinely one-of-a-kind," said Angela, a junior in college and one of the show's biggest fans.  "Where else on TV can you find a romantic comedy musical with complex character development, original songs, an on-going theme of mental health, and an AAPI male romantic lead? As someone who enjoys romantic comedies and has rarely seen one with an Asian American male love interest, I was so excited to see Vincent Rodriguez III in a non-stereotypical role as Rebecca Bloom's ex-boyfriend/obsession. Josh Chan is not particularly smart or successful. What he lacks in brains, he makes up for in charm, athleticism, and good looks. He has a big, loving Filipino family. He makes mistakes, and yet the show's writers still make you want to root for him. He defies what most of America has seen of Asian American and Pacific Islander males in mainstream media, and I love the show for that.
"At the same time, the show is not perfect. A musical number in the second episode in which a yoga instructor played by Gabrielle Ruiz performs a Bollywood-style song and dance complete with Indian-inspired outfits and Hindu imagery ("Good at Yoga") is a classic example of cultural appropriation."
Despite its low ratings, the CW is reportedly high on the program and ordered five new episodes bringing the season total to 18. It airs in the tough Tuesday night time slot at 8 p.m. and returns January 25 after a winter break.
Our story on the show's Thanksgiving episode featuring Josh's Filipino American family was the fifth most viewed story of the year.
Additional Coverage
Honorable Mention: Most viewed stories from 2015: Parents say school district turning blind eye to bullying of Asian Americans
Crazy Ex-Girlfriend Making Filipino American history
Young lawyer pursues her crush on Asian co-star in Crazy Ex-Girlfriend
Asian male stereotype battered in Crazy Ex-Girlfriend