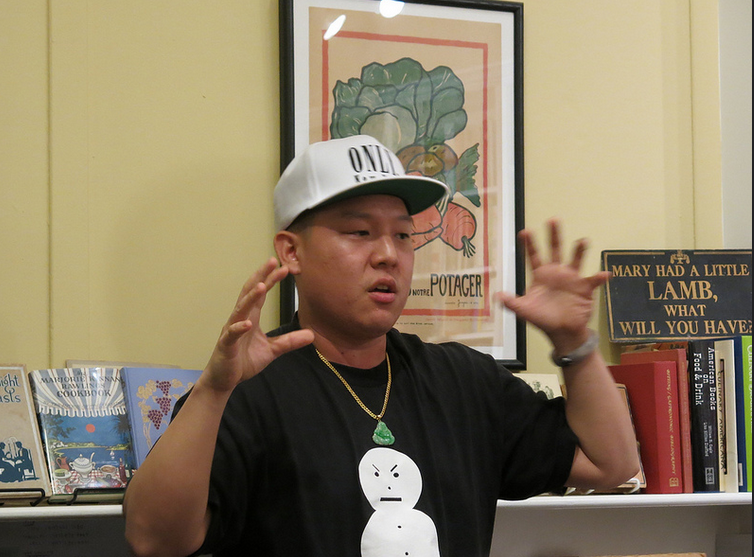 Eddie Huang doesn't expect to ever make a return to Fresh Off the Boat, the show his life inspired, reports TV Insider.

Huang spoke to reporters to promote the new cable network Viceland which launches on February 29 along with his new show on that network, Huang's World.

"It's not like I'm upset," said Huang about not returning as a narrator to Fresh Off the Boat. "It's just that it's not for me and they're doing fine without me. I don't think the show needs me, nor do I need to be a part of the show. It's its own kind of organism now. That's fine. I put a baby up for adoption. It's tough. It's hard in the beginning but you live with the decision you make."

Huang is now actually at peace with the show after panning it on social media. Tweets like this one were common last season.

— RICH HOMIE HUANG (@MrEddieHuang) April 8, 2015
I don't think it is helping us to perpetuate an artificial representation of Asian American lives and we should address it. — RICH HOMIE HUANG (@MrEddieHuang) April 8, 2015


Now he's saying this:

"It's done a lot not just for Asian Americans but people of color in America," Huang says. "It started a very important conversation."

You can read more of Huang's comments about FOTB in TV Insider..