By Ed Diokno
Tonight's State of the Union (SOTU) will be President Barack Obama's last.  With nothing to lose and clearly fed up with the Republican efforts to stymie his proposals, the President could make the most memorable speech of his entire two terms.
If you are familiar with previous State of the Union speeches, the President will often point to the gallery when trying to turn an important issue into a personal story. Seated around the First Lady Michelle Obama will be invited guests who will serve as the President's show-and-tell.  Among the guests will be some who by their presence will raise the profile of Asian Americans and their contributions to America: a former homeless veteran from Hawaii, a newly arrived Syrian refugee, a former U.S. soldier who is Muslim and an Indian American tech engineer.
* * *
"I'm still in disbelief. We're leaving tomorrow, and I'm still in denial," Cynthia Dias, 64, a Vietnam-era Navy hospital corpsman and registered nurse
said Jan. 10 to the Las Vegas Sun.
"I was pinching myself. Am I dreaming? Really? This Hawaiian in Las Vegas is going to see the White House and meet with President Obama and his wife?" she said in astonishment.
Dias served during the Vietnam War on a hospital ship treating wounded soldiers.
"There were so many amputees I was helping when they came in, one after another," she said. "When you have helicopters dropping off wounded on a stretcher, you don't have time to think. You just go and do your job."
Dias said her "most impressionable moments" came later, however, when she was stationed stateside at Naval Air Station Lemoore, 30 miles south of Fresno, California.
"I had to go with the chaplain to tell families that a soldier had been killed in combat," she said. That alone was enough to trigger bouts later on with post-traumatic stress disorder.
Because of PTSD she had trouble holding on to a job. About a year ago, Dias says, she was able to move from a homeless shelter for women and children into a former Las Vegas motel that was renovated through private donations to provide 122 units of housing for veterans.
While staying in Veterans Village, residents like Dias get access to health care, job training and counseling. Now she is a volunteer helping veterans through their issues, help them receive assistance and eventually, stabilize them enough that they can stand on their own.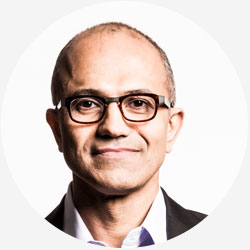 Immigration will most likely be a common thread throughout the SOTU with President Obama citing the accomplishments of recent immigrants and children of immigrants.
Satya Nadella is one such immigrant. Born in India, he is Chief Executive Officer of Microsoft, a position he's held since February 2014 at the company he joined in 1992.
In September, Microsoft announced a new $75 million effort to expand computer science education, including opportunities for engineers from Microsoft and other companies with teachers to team-teach computer science.
Originally from Hyderabad, India, Satya received a master's in computer science and a master's in business administration from the University of Wisconsin – Milwaukee and University of Chicago, respectively.
In contrast, Refaai Hamo's journey to America was more treacherous. He and his family spent two years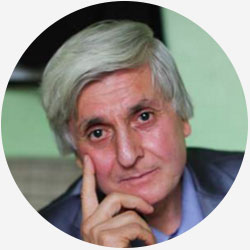 waiting for approval to go to the U.S. before arriving in Detroit on Dec. 18.
He had fled Syria after a missile fired by Syrian government forces destroyed the complex where he and his family lived, the White House said. Hamo's wife, one of their daughters and five other family members perished.
In Turkey, Hamo was diagnosed with stomach cancer. After being granted refugee status in the United States, he and his children are now trying to build a new life in Troy, Michigan, a Detroit suburb.
Naveed Shah, a Muslim and former U.S. soldier, who was a child when his parents immigrated to the country from Pakistan. Shah joined the army in 2006 and served in Iraq.
The symbolism there is also unmistakable, at a time when Donald Trump, the front-running Republican presidential candidate, has fanned anti-Muslim feelings among some Americans, proposing to temporarily ban all Muslims from the country.
* * *
In case someone doesn't get the President's broad drift on the benefits of immigrants and their role in making America great, President Obama will also introduce Oscar Vazquez, who arrived as a child in the United States before voluntarily returning to Mexico as a young adult and struggling to finally obtain legal status in the United States. He will underline Obama's support for putting millions of the undocumented on a path to citizenship.
Haley was born Nimrata Nikki Randhawa in Bamberg, South Carolina, on January 20, 1972, to an Indian Sikh family. Her parents, Ajit Singh Randhawa and Raj Kaur Randhawa, are immigrants from Amritsar District, Punjab, India. Her parents originally immigrated to Canada and then immigrated to the U.S., a roundabout, but well-known path by immigrants who want to forego the long waiting period for most immigrants from Asian countries.
Last summer, Haley received national attention when she advocated for the removal of the Confederate flag from her state's capitol after a Euro American terrorist gunned down  African Americans in a Charleston church. The move gained her respect from both Democrats and Republicans.
In contrast to the GOP candidates running for President, she may appear as a moderate, but everything is relative. However, the wannabes have moved so far to the radical right, that Haley's positions (she's for a more restricted immigration policy and against allowing Syrian refugees into South Carolina) are still far to the right.
Perhaps, the fact that she is from a religious and ethnic minority and a woman, the GOP hopes to appear more inclusive to counter the largely anti-immigrant, anti-woman positions taken by the front runners for the Republicans' presidential candidates.
The State of the Union will air live on broadcast and cable news outlets at 9 p.m. Eastern.