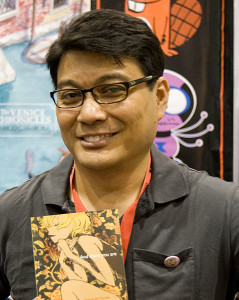 By Louis Chan
AsAmNews National Correspondent
At least three Asian Americans this morning received Oscar nominations for their work in animated films.
Filipino American Ronnie del Carmen received a nomination along with Pete Docter, Meg LeFauve, and Josh Cooley in the category of Best Original Screenplay for Inside Out.
Del Carmen co-directed Inside Out for Disney's Pixar where he also served as story director for the film Up and directed the short film, Dug's Special Mission. Inside Out was also nominated in the Best Animated Feature category, but Del Carmen was not named in the nomination.
Other films nominated in the category are Bridge of Spies, Ex Machina, Spotlight and Straight Outta Compton.
Indian American Sanjay Patel along with Nicole Grindle received a nomination for Best Animated Short Film for Disney Pixar's Sanjay's Super
Team.
The fact that Sanjay's first name is in the film's name is no coincidence. The story is about the conflict Patel felt growing up between the modern world and the Hindu traditions of his father.
Sanjay's Super Team played before The Good Dinosaur, another Pixar film directed by Korean American Pete Sohn. The Good Dinosaur received a Golden Globe nomination for best animated feature, but not an Oscar nomination.
Other films nominated in the animated short category are Bear Story, Prologue, We Can't Live Without Cosmos and World of Tomorrow .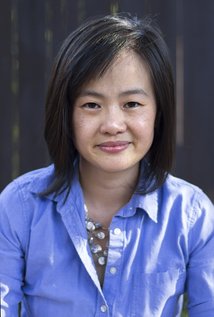 In the Best Animated Feature Film category, Vietnamese American Rosa Tran received a nomination with Charlie Kaufman and Duke Johnson for Anomalisa.
Tran is a producer in stop motion and live action animation. Anomalisa is the story of a man's inability to connect with other people. It is adopted from the acclaimed play by Charlie Kaufman.
Tran has also worked on Adult Swim's Robot Chicken, Mary Shelley's Frankenhole, Moral Orel, Titan Maximum, and MAD.
Other films nominated in the category are Boy and the World, Inside Out, Shaun the Sheep Movie and When Marnie was There, an anime film from Hiromasa Yonebayashi and Yoshiaki Nishimur.
The nominations were announced by Taiwanese American film director Ang Lee along with fellow director Guillermo Del Toro and Academy President Cheryl Boone Isaacs.