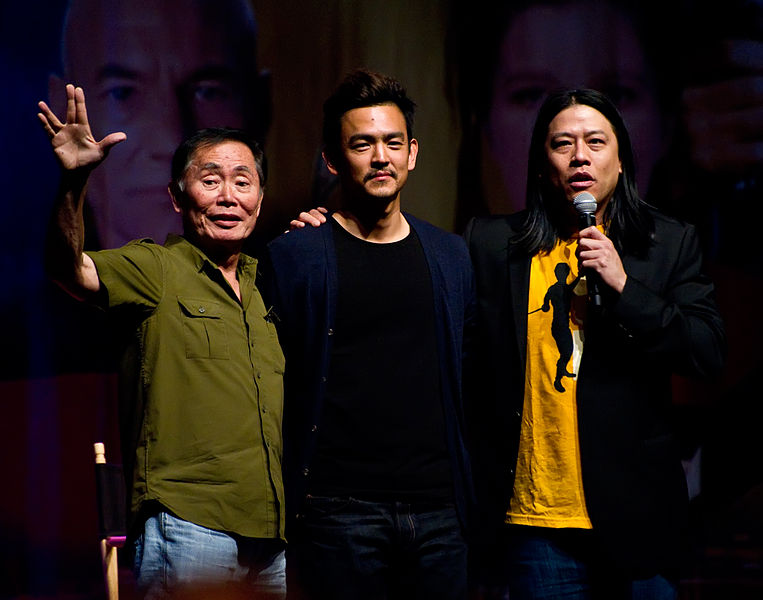 Korean American actor John Cho, who portrays character Hikaru Sulu in the rebooted Star Trek series, has revealed in a video exclusive with Entertainment Tonight that Sulu has a daughter in the upcoming film Star Trek Beyond, the third installment of the series.
Sulu keeps a photo of his daughter nearby at his command station, though "unprofessional" for being "in the way of the buttons". The photo, pulled out from a Walgreen's picture frame, will provide comfort for Sulu's "heartache" as the crew, in a rut, experiences homesickness.
According to The Mary Sue, Sulu having a daughter may be a surprising revelation to many, but long-time fans may recall Ensign Demora Sulu from Star Trek Generations, played by actress Jacqueline Kim.
Kim's character was created after George Takei turned downed the offer to appear in Generations, but Takei found her character "intriguing". "I'd like to know how I had her. Who her mother is," Takei discussed in Issue 100 of the magazine Star Trek: Communicator.
Demora was introduced in Generations as an adult, but assuming the girl in Sulu's photo is Demora, it seems we will get an earlier account of the character.
Cho leaves us with a promise of another revelation about the daughter character, but "you'll have to wait to see the movie".
Watch the ET exclusive here: