By Ed Diokno

'Running amok' is a common phrase you probably have heard. Did you know that the word "amok" is of Malaysian origin? "Amok" refers to a person, usually male, who goes on a rampage and starts killing everyone in sight and it usually ends with that person getting killed. It's a form of suicide, really, an individual who is mentally disturbed trying to go out in a rage, telling the world contradictory messages: that he can't take the world anymore and his existence matters.

I only mention this because mental health issues are topics Asian Americans generally try to avoid, yet the manifestations that someone having difficulty coping is something everyone is familiar with; something that tends to be discussed behind closed doors. It  can manifest itself in extreme forms like running amok or more commonly, as in the case of movie star Dwayne "The Rock" Johnson, "in a bubble."

Asian Americans and Pacific Islanders suffer from mental illness at the same rate as everyone else. Unfortunately, AAPI's are also the least likely to seek help.
Recently, the television show 
Oprah's Master Class
talked with Johnson, a Samoan Canadian who made a name for himself as a professional wrestler after getting rejected as a football player. Eventually, he worked his way into acting where he is having a successful career playing big, strong macho guys. After playing football for four years at the University of Miami, Johnson was passed over by the NFL. While he played for the Canadian Football League for a short time, he was ultimately cut from his team, the Calgary Stampeders, and sent packing. At 23, Dwayne found himself living in his parents' small apartment, battling depression.
"I didn't want to do a thing," he recalls. "I didn't want to go anywhere. I was crying constantly. Eventually you reach a point where you are all cried out."
That wasn't the first time he felt lost, nor was it the last. Each time he had to remake himself, into a wrestler, into an actor, into a businessman, into a father.
Just the fact that they are people of color in a country that in every institution is white-centric puts a lot of stress on minorities; that they don't count, don't matter and are invisible to the rest of society.
Asian Americans and Pacific Islanders come from 52 different countries and are the most diverse racial/ethnic group in terms of religious/spiritual affiliation, cultural background and traditions, and generational and immigration experiences.
Prevalence rates of mental illness among AAPI are believed to be no different from those of other Americans. However, the type of psychopathology, ethnicity and generational status, acculturation and cultural background all appear to influence the manifestation of psychological distress among AAPI, according to Gayle Y. Iwamasa of the Asian American Psychological Association.
A study conducted by The University of Maryland School of Public Health research team in 2007, which looked at needs of mental health for Asian American young adults, showed that participants reported several common sources of stress that affected their overall mental health:
Parental pressure to succeed in academics
Reluctance to discussing mental health concerns in many Asian cultures. Asian Americans tend to dismiss, deny or neglect their symptoms
Pressure to live up to the "model minority" stereotype (a view that inaccurately portrays Asian Americans as successfully integrating into mainstream culture and having overcome the challenges of racial bias)
Family obligations based on strong traditional and cultural values
Discrimination due to racial or cultural background
Difficulty in balancing two different cultures and developing a bicultural sense of self
A different study conducted by Iwamasa found Southeast Asian and other Asian American/Pacific Islander immigrants who experienced violence,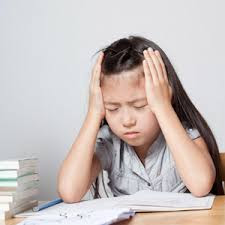 war, or economic oppression prior to their arrival in the United States appear susceptible to suffer psychological distress or post traumatic stress syndrome, something we usually associate with soldiers' disturbed by their combat experiences.
"Understanding the mental health issues of Asian Americans and Pacific Islanders is important," says Iwamasa," because of the vast heterogeneity of the group, the various Asian cultures' beliefs about mental health, and the emphasis on the connection between the mind and body."
Among many Asian Americans/Pacific Islanders, interpersonal harmony and the focus on family influence the experience, interpretation and expression of psychological distress. For example, in some Asian cultural groups, the experience of psychological distress is not only a reflection on the individual in distress, but also reflects on the entire family. Thus, shame, embarrassment and loss of face contribute to whether or not an individual will admit to experiencing psychological problems.

These same cultural values are key reasons AAPI are less likely to seek help or treatment for their depression or other mental illness.

 The acclaimed, Emmy-nominated series
Oprah's Master Class
tells the stories you've never heard from the people you thought you knew best. Hand-picked by Oprah Winfrey for their unique impact on the world, true modern masters from Academy Award-winning actors, to Grammy-winning musicians, to ground-breaking athletes, share the greatest lessons they've learned along the way. In an intimate setting, they share their successes, their failures, their triumphs, disappointments and heartbreaks.
The fact that a celebrity of Johnson's stature is willing to go public with his depression, even if that may hurt his macho image, hopefully may help someone struggling with mental health – whether it be depression, PTSD, feelings of inadequacy, loneliness, sexual identity, or some other issue – to seek the help he, or she, needs.
 Johnson's confession shows that anyone can have bouts of despair. You can be a musical protege striving for perfection, a father trying to regain your position as family provider, a student trying to live up to expectations, a young person being bullied, parents who must depend on their child to understand a new culture, or an athlete who is just not quite good enough to go pro. The point is, if you know anyone suffering from this condition, let him or her know there is help and that there is no need to be alone. Ask "The Rock."
"I found that, with depression, one of the most important things you could realize is that you're not alone," said the movie action hero in the YouTube video posted by Winfrey's OWN channel. "You're not the first to go through it; you're not going to be the last to go through it. And oftentimes — it happens — you just feel like you're alone. You feel like it's only you. You're in your bubble. And I wish I had someone at that time who could just pull me aside and (say), 'Hey, it's gonna be OK. It'll be OK.' So, I wish I knew that."
Ed Diokno writes a blog :
Views From The Edge: news and analysis from an Asian American perspective.)