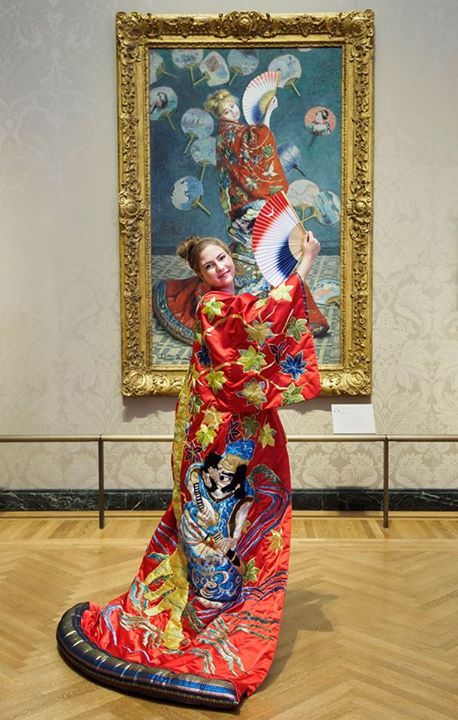 A conversation at the Boston Museum of Fine Arts about last summer's controversial Kimono Wednesdays kicked off Sunday with an apology from the Museum's director, reports WBUR.
"I want to start with our acknowledgement and apology," said Matthew Teitelbaum. " He was particularly critical of the event's original title, Flirting with the Exotic. "I think that was misguided and apologize for sensationalizing an important issue."
The MFA encouraged its visitors to adorn a Kimono and pose in front of Monet's La Japonaise which depicted the artist' wife in a kimono.
The weekly event sparked protests from the Asian American community and was eventually cancelled by MFA.
A panel discussion was held Sunday in the hopes of moving forward and learning lessons from the mishap.
"I'm not pro the kimono being used as a kind of fetish item or as a way of glorifying white beauty. The kimono, it's stripped of its cultural context. That's what I'm protesting against," said Xtina Huilan Wang who participated in last summer's protest.

The museum's curator of lectures said MFA could have done a better job incorporating the perspectives of the Asian and Japanese communities and urged the museum to address the "classism, ageism, ableism, sexism and racism" in history.

"We are sorry that we let you down. We apologize for the lack of context and content," said Jasmine Hagans.

There was also a heated discussion about whether the museum was an institution of White supremacy. You can read about that on WBUR.

(AsAmNews is an all-volunteer effort of dedicated staff and interns. You can show your support by liking our Facebook page at www.facebook.com/asamnews, following us on Twitter and sharing our stories.)