By Louis Chan
AsAmNews National Correspondent
Entertainment Chief Paul Lee is out at ABC.
He will be replaced by Channing Dungey who had previously reported to Lee as head of drama at ABC.
Dungey is the first African American woman to run a broadcast network.
According to the New York Times, Lee is the loser in a power struggle with Ben Sherwood, who took over as Lee's boss last year.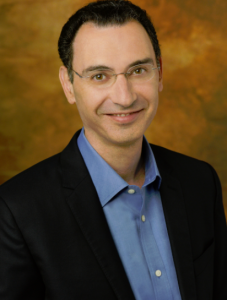 Lee is credited with leading an industry wide push for diversity.
He brought many Asian American actors to leading roles including Randall Park and Constance Wu in Fresh Off the Boat, Priyanka Chopra in Quantico and Ken Jeong in Dr. Ken.
In fact, under Lee, ABC set a record for the number of Asian Americans in prime time, 18, in the 2015-2016 season beating the old record by two set in 2007-2008 by NBC.
Dungey herself has been behind many diverse shows on ABC as well. As head of drama, she is credited with bringing Scandal, How to Get Away with Murder and Quantico to the network. Of course two of those shows are executive produced by Shonda Rhimes who's hit shows are made up of large African American casts.
Lee's biggest undoing may have been the rating which shows ABC this season in fourth place in the important 18-49 age group and third in the overall audience.
"I'm thrilled and humbled that Ben has entrusted me with this tremendous opportunity," said Dungey. "I am truly grateful to Paul for being a valued mentor and friend. I've had the great honor of working alongside the talented team at ABC for many years and look forward to starting this exciting new chapter with them."
"Leading ABC has been a fantastic experience," Lee said. "I'm especially proud of the incredible team I built and the strategic, creative vision we established and successfully executed for both the network and studio. Together, we've transformed ABC into one of the strongest brands in television, with shows like Scandal, Blackish, Once Upon a Time, How to Get Away with Murder, The Goldbergs, Revenge, S.H.I.E.L.D., Quantico, Fresh Off the Boat, and American Crime. I wish Channing and Patrick (Patrick Moran, Executive VP of ABC Studios) all the best."
(AsAmNews is an all-volunteer effort of dedicated staff and interns. You can show your support by liking our Facebook page at www.facebook.com/asamnews, following us on Twitter and sharing our stories.)