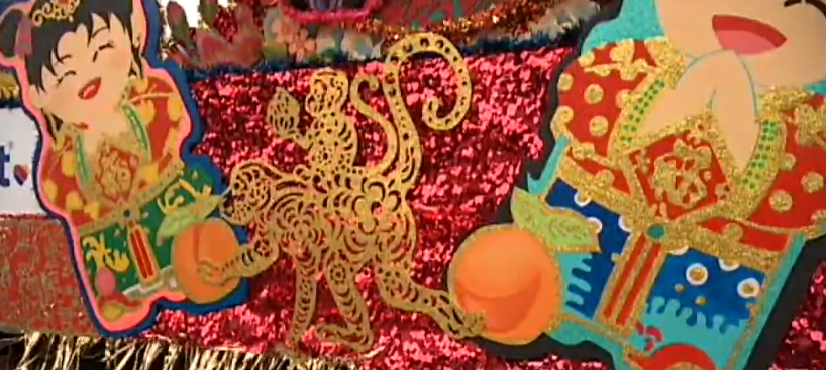 The floats are being rolled out to the parade route in San Francisco this morning in preparation for the largest Chinese New Year parade outside of Asia.
Over 100 units will participate. Many of the parade participants will be in colorful costumes, atop beautiful floats and entertaining the crows with their lion dancing and musical instruments.
The parade's tradition goes back to the 1860's
You can meet this year's Miss Chinatown, Stephanie Wong, and her court and get a preview of some of the floats in the taped report below from KTVU.

(AsAmNews is an all-volunteer effort of dedicated staff and interns. You can show your support by liking our Facebook page at www.facebook.com/asamnews, following us on Twitter and sharing our stories.)