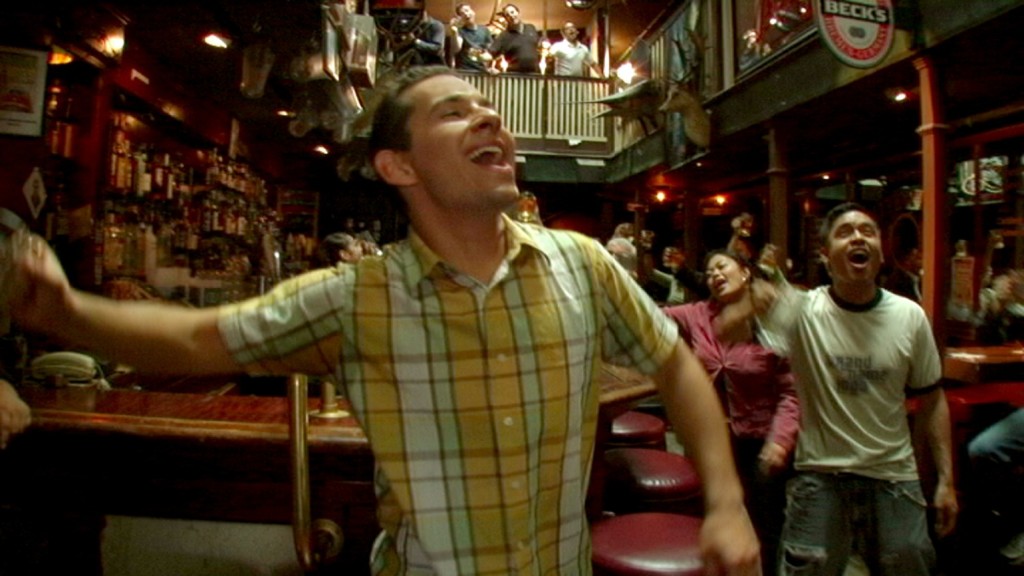 By Louis Chan
AsAmNews National Correspondent
CAAMFest commemorates the 10th anniversary of one of the most distinctive and memorable movies in Asian American film history this Sunday in San Francisco.
A special performance of Colma, the Musical will be presented at 3 p.m. at the Alamo Drafthouse.
The film featured 13 original songs and many of the cast and crew will appear at the screening for a special live sing-a-long.
"I honestly was a little surprised about being asked to do a 10th anniversary screening," said director Richard Wong to AsAmNews.  "CAAMFest is of course a very special festival for both HP(HP Mendoza who wrote the script) and me, so if we were going to do something to commemorate the film, we'd definitely want it to be with them.  We world premiered there so in a sense this has a nice circular feel to it.   It brings back a lot of very good memories about the making of it and mostly the spirit of making it."
Wong has reedited the film for the screening with the live performances in mind. It will include 17 minutes of footage audiences have never seen before as well as extended songs. There's also two new songs Mendoza will be playing live. La Renigen (who plays Maribel) and Jake Moreno (who plays Billy) will also be making special appearances and performing songs.
Wong says the movie's popularity 10 years later has to do with its singular nature. How many movies are centered around a town made up of  cemeteries where dead people outnumber those alive 1000 to 1?  The 13 original songs all written by Mendoza are about growing up in Colma and then ultimately leaving it.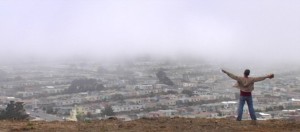 "The movie is about every kids who are dealing with problems that kids deal with.  The fact that they are Asian American makes it about Asian American experience, but I think treating the characters as just people mattered at a time when Asian American films were largely about the cultural divide between generations and the classic Asian American experience film, and I'm not knocking those films, I love a lot of those films.  But this was something different."
Colma won three special jury prizes before its theatrical debut in 2007.
Despite the films success, Wong has largely focused on his photography and not his directing since then. He now has an impressive 31 cinematography credits to his name, including many as director of photography.
"Any film's success is followed by a very small window of time to capitalize on, and I think being young, I probably didn't capitalize as much as I could have.  Nonetheless, my career path has always been DPing(Director of Photography), and that's been the trajectory of my career from the start."
His latest project is Unleashed which was also shot around the San Francisco Bay Area.   The comedy is directed by Finn Taylor who Wong says "puts much heart into the film and it shows."
Wong has no regrets about his career path, but does imply he'd like to see more Asian American movies make it into the theaters.
"I can't say I've found that my being Asian American has hindered me in any way.  I will say that the Asian American scripts that I've wanted to get made have had a hard time finding producers who would attach, possibly because Asian American themed films don't make money, and ultimately it's a business.
"If Asian Americans do not go out and support Asian American content, then there will be no apparent demand for the content and thus be deemed unprofitable."
He encourages everyone in the Bay Area to come out this Sunday to see the special screening of Colma, The Musical.
"We've put a lot of work into this screening and I think it'll show in how much fun it'll be."
(AsAmNews is an all-volunteer effort of dedicated staff and interns. You can show your support by liking our Facebook page at www.facebook.com/asamnews, following us on Twitter and sharing our stories.)