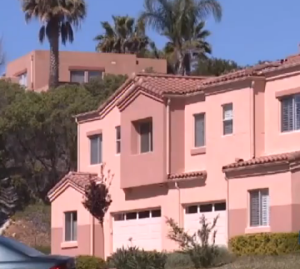 Santa Barbara County Sheriff Deputies in California today announced a business associate of a Chinese acupuncturist has been arrested for the triple murder of the acupuncturist, his wife and 5-year-old daughter, reports the Los Angeles Times.
Pierre Haobsh, 27, was arrested at gunpoint overnight in San Diego County. The suspect recently had a business dealing with the father, 57-year-old Weidong Henry Han.
Friends of the family became concerned when Han failed to show up to a meeting in Los Angeles. They went to his home to find the door ajar. They immediately phoned authorities who discovered the bodies of Han, his wife Huijie Yu, 29 and daughter Emily Han.
Authorities suspect the family was killed for financial gain.
Emily was in kindergarten at Foothill Elementary where students were receiving counseling and support was offered to their families.
Her father ran the Santa Barbara Herb Clinic and was well known in the herbal community.
(AsAmNews is an all-volunteer effort of dedicated staff and interns. You can show your support by liking our Facebook page at  www.facebook.com/asamnews, following us on Twitter and sharing our stories.)