By Ed Diokno
In honor of Asian American & Pacific Islander Heritage Month – DiversityInc posted this historical timeline of Asians in America.
It is by no means complete. For instance, it left out the first recorded landing of Asians on the North American continent in 1587. However, it's a good jumping-off point for further study. We need to remember those who came before us and how far we still have to go.
Share it with your employers – or, share it with your employees. They all could benefit from knowing a little bit more about the community of which you're a part. Whether you are deeply involved or lingering around the edges, it is something you can't deny because others will always link you with it.
For students, share it with your history teachers. In most U.S. history classes, particularly in high school and middle school, Asians and Asian Americans barely get mentioned.
Time to change that.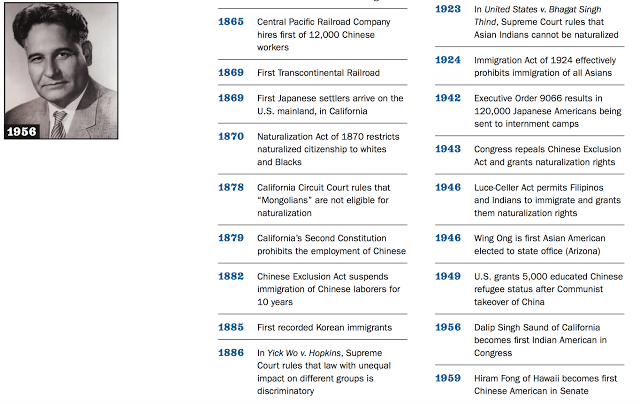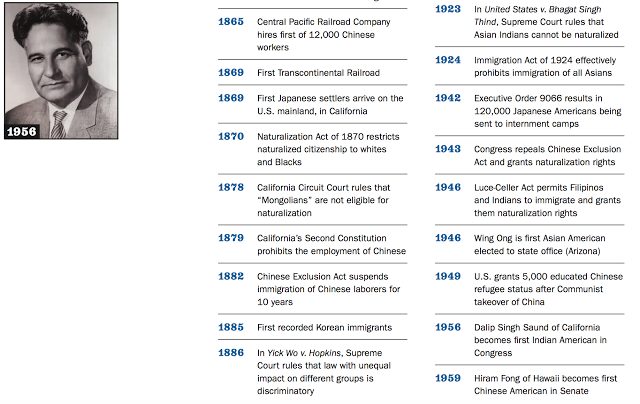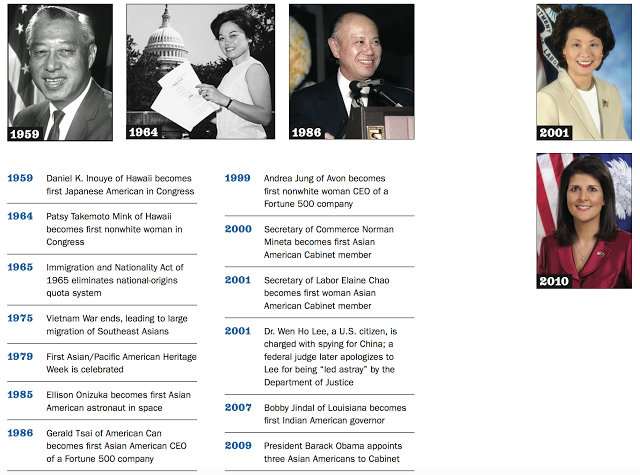 President Obama proclaims Asian American Pacific Islander Heritage Month


(Ed Diokno writes a blog :Views From The Edge: news and analysis from an Asian American perspective.)
(AsAmNews is an all-volunteer effort of dedicated staff and interns. You can show your support by liking our Facebook page at  www.facebook.com/asamnews, following us on Twitter and sharing our stories.)