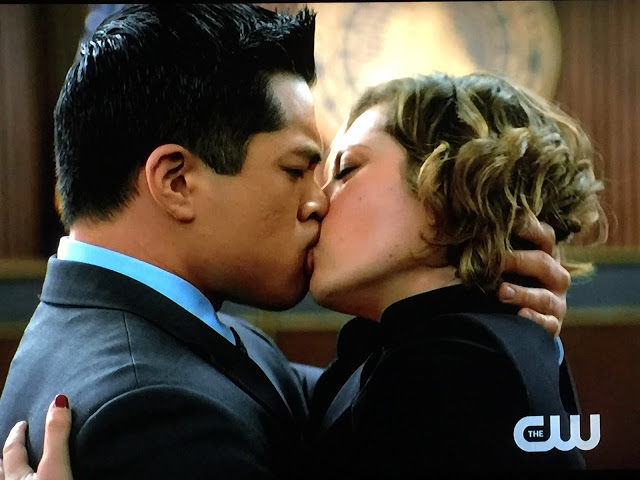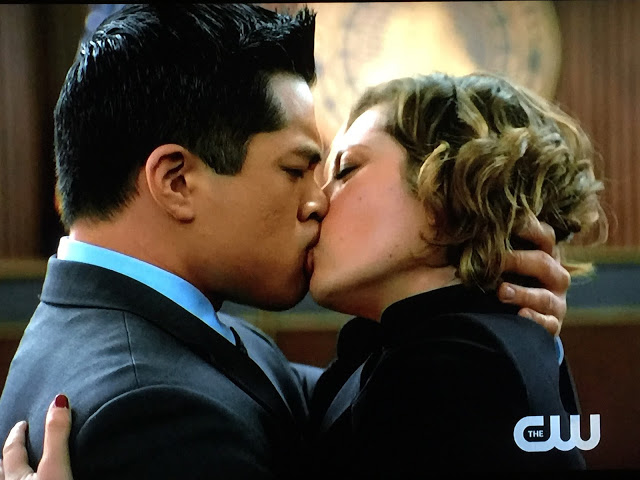 By Ed Diokno
The East-West Players celebrated its 50th anniversary by awarding its Vision Awards lauding the achievements of individuals who have raised the visibility of the Asian Pacific American (APA) community through their craft.
The artists honored April 25 included the creators of the television series Crazy Ex-Girlfriend, the producers of the Broadway musical Allegiance and the founding director of Pan Asian Theater in New York City.
Emceeing the East West celebration were Filipino American actors Tia Carrera and Mark Dacoscos.
The 2016 Honorees:
Jay Kuo and Lorenzo Thione, producers of the groundbreaking musical, Allegiance.
Fresh off its run on Broadway, Allegiance welcomed the stage debut of George Takei and also featured Lea Salonga and Telly Leung. Kuo is also the lyricist, composer and playwright of Allegiance, his fourth musical. Thione co-wrote Allegiance with Kuo and Marc Acito.
Jay Kuo is a composer, author, producer and social media addict. He is the co-creator of the Broadway musical Allegiance, the marketing of which gave him the opportunity to help develop the Facebook and Twitter pages of George Takei and other socialebrities. He currently serves as Chief Creative Officer at the Social Edge, a leading digital publishing and social media company.
Lorenzo Thione is a serial entrepreneur with a passion for the intersection of technology, art, design, communication and social value. He is a Tony-Nominated Broadway producer and is the co-creator and lead producer of Allegiance, the 2015 Broadway musical starring George Takei and Lea Salonga, for which he co-authored the book. In developing Allegiance, he spearheaded social-media viral strategies that led to astounding growth and unprecedented awareness and audience engagement for Allegiance and for its star and inspiration, George Takei, and from there to the founding of The Social Edge, where he currently serves as Chief Executive.
Tisa Chang, Founding Artistic Director of Pan Asian Repertory in New York City.
Tisa Chang is a dancer, actor, director, producer, celebrating 50 years in the American performing arts. Inspired by the independence and civil rights movements, she founded Pan Asian Repertory Theatre in 1977 to champion professional opportunities for Asian American artists to reach the heights of one's dreams and aspiration with many graduates now in L/A. She is a former Executive Board member of SDC, member of Coalition of Theaters of Color in NY and a founding board member of CAATA the national coalition of AA Theatres and Artists that will produce the 5th CONFEST this October in Ashland.
Rachel Bloom and Aline Brosh McKenna, creators of Crazy Ex-Girlfriend.
The hit CW sitcom about a highly successful Manhattan attorney who leaves for California in hopes of finding true love with an old flame. The show follows her adventures, which include embracing her ex-boyfriend's Filipino American family. The would-be boyfriend is played by Vincent Rodriguez III, whose role as Josh Chan is one of the few love interests played by an Asian man.
Rachel Bloom is a comedian, actress, writer and singer based in Los Angeles. She currently stars in the TV series Crazy Ex-Girlfriend on the CW Network and earned both a Golden Globe and Critics Choice award for her performance.She has been named a comic to watch by Cosmopolitan, Time Out LA and Backstage Magazine, and has been featured in Variety and the LA Times. Rachel developed and starred in a musical pilot for Showtime called Crazy Ex-Girlfriend, co-written with Aline Brosh McKenna and directed by Marc Webb. The series was eventually picked up by the CW Network. She won a Golden Globe for her portrayal of the mentally-unbalance title role.
Aline Brosh McKenna is one of the most accomplished screenwriters working today, telling modern, character-based stories that have resonated with a wide audience. She is also one of the highest-grossing female writers of all time, with a worldwide gross of more than $850 million dollars. Currently, McKenna is Executive Producer and Showrunner on Crazy Ex-Girlfriend, which has received incredible praise for its innovation, comedy, and musical numbers along with its smart and sharp approach at mental illness, feminism, diversity, friendship and relationships. She co-created the series with the series star, Rachel Bloom.