By Ed Diokno
The Academy of Motion Picture Arts & Sciences invited 683 artists to become members of the organization which sponsors the Oscars. Forty-one percent of the invitees, or 272, are people of color. Seventy of those are Asian or Asian American.
The move to diversify the Academy's membership was not unexpected after the firestorm that overlooked actors of color for any acting nominations for two straight years.
Academy President Cheryl Boone, who is African American, promised to double the Academy's minority membership after the embarrassing voting results that spurred the #OscarsSoWhite outcry that spotlighted the lack of diversity in the motion picture industry.
"We're proud to welcome these new members to the Academy, and know they view this as an opportunity and not just an invitation, a mission and not just a membership," Cheryl Boone Isaacs, Academy president, said in a statement. She also encouraged Hollywood and the larger creative community to "open its doors wider, and create opportunities for anyone interested in working in this incredible and storied industry."
What was a jaw-breaking surprise to me, though, was who was among the invitees – many  of whom have been in the industry for years and have a long resume of movies – were not Academy members. I — and most of the public, I'd venture to guess — just assumed anybody in the business would have been members.
For example, among those invited to join the Academy were James Hong, who has been in the movie business for decades and who has been in innumerable films had never been invited before. He's one of those character actors whose face is instantly recognizable but whose name most people overlook; Daniel Day Kim from TV's Lost and Hawaii 5-O also did the movies Spiderman 2, Crash, Insurgent and Allegiance; and Freida Pinto of Slumdog Millionaire.
Other Asians include many international stars such as  Byung-Hun Lee – Terminator Genisys, G.I. Joe: The Rise of Cobra, Tatsuya Nakadai – Ran, Kagemusha ,and Elizabeth Sung – Memoirs of a Geisha, The Joy Luck Club.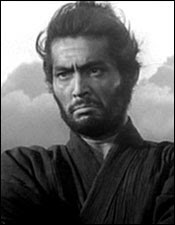 I'm glad to see an invitation was extended to Tatsuya Nakadai, he of the haunted eyes, who starred in a bunch of samurai movies, often as an outlaw samurai. Who can forget his scenes opposite Toshiro Mifune in Sanjuro and the  movie's (gasp!) powerful ending; or his character study of a man gone mad in Sword of Doom.
Among Asian American directors on the invite list are Cary Joji Fukunaga who has Beasts of No Nation and Jane Eyre under his belt; Karyn Kusama, Jennifer's Body and Girlfight;  and James Wan, The Conjuring and Saw received invitations.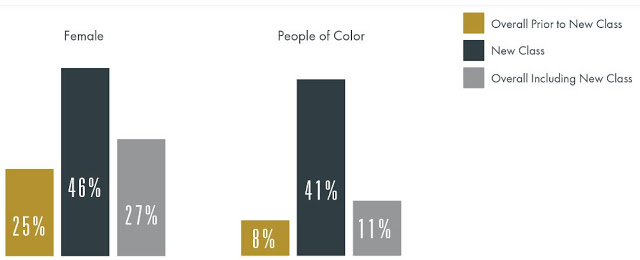 Cinematographers include  Peter Pau – The Forbidden Kingdom, Crouching Tiger Hidden Dragon and Poon Hang-Sang  Ip Man 2: Legend of the Grandmaster,  Kung Fu Hustle.
In the documentary category are Spencer Nakasako – Refugee, and A.K.A. Don Bonus, Anita Lee–Stories We Tell, Everybody's Children and  Trinh T. Minh-ha – Forgetting Vietnam, Surname Viet Given Name Nam
Other big names invited and who I assumed were already Academy members included Kate Beckinsale, Idris Elba, Emma Watson, America Ferrera, Michael B. Jordan, Daphne Zuniga and Damon Wayans, Jr.
The Academy will supplement the traditional process in which current members sponsor new members by launching an ambitious, global campaign to identify and recruit qualified new members who represent greater diversity," AMPAS said in a press release when the anger over #OscarsSoWhite became evident.
But really – the needle towards inclusiveness and diversity has barely moved. Prior to  the invitations being sent out, only 8 percent of the Academy membership were minorities. Even if all the minority invitees accepted, there would only be 11 percent minority membership. Hardly enough to make a significant change in the Academy's voting patterns.
In order to meet the stated diversity goals, the Academy will have to add 500 non-white members and 1,500 female members in the next five years.
The list of invitees, the largest number ever, was not without controversy. A mini-revolt was fomenting within the Academy causing a handful to run for the executive board with the intention of overturning the new recruiting strategy. However, after the voting was over, only one critic was successful. The counter campaigns did show that an institution such as the Academy is not changing willingly.
Though the June 29 announcement represents only a slight bump in diversity, it is an improvement over past years. But it also shows, that there is plenty of room for improvement.
Maybe the 2017 Oscars will be worth watching  — if they do away with the Asian jokes.