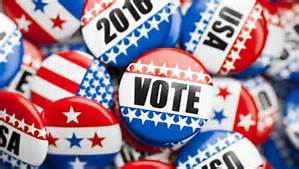 By Louis Chan
AsAmNews National Correspondent
The contentious race in the only Asian American majority congressional district outside Hawaii finds eight-time incumbent Mike Honda in the fight of his political career.
Honda trails challenger Ro Khanna 42% – 36%, according to internal polling released by the Khanna campaign and conducted by Fairbank, Maslin, Maullin, Metz and Associates.
The survey of 500 likely voters in California's Santa Clara Valley was conducted June 26-30 and made public the same day fundraising numbers released show Honda out raised Khanna in the second quarter $471,000 to Khanna's $319,000.
According to the Mercury News, Khanna still has more money at hand–$1.45 million vs $951 thousand.
The fundraising follows patterns in the 2014 campaign when Honda narrowly defeated Khanna by less than 4 percent of the vote.
Khanna's name recognition was not as high at the time and blew much of his campaign war chest in the primary. Khanna got off to an early fundraising lead in 2014, but saw it evaporate in the general election.
This time Honda finds himself forced to defend an ethics probe looking into whether he used taxpayer resources in 2014 for his campaign.
A news release from the Honda campaign points to his fundraising advantage in the second quarter and declares "momentum on Honda's side."
"Despite taking more money from Wall Street than any other House candidate this cycle and having the support of right-wing millionaires and billionaires, our opponent wasn't able to keep up with the middle class families standing with our campaign," said Honda Campaign Manager Michael Beckendorf. "As our opponent's fundraising dwindles, it's become clear voters in the district trust that Congressman Honda is the only candidate in this race with the best interests of Silicon Valley's middle class at heart. Because of them, our campaign will have the resources and support needed to win on election day."
Khanna's campaign has tried to paint Honda's campaign as a sinking ship. Numerous news releases point to the ethics probe and depict Honda's defeat to Khanna as inevitable.
"The results of this poll show Khanna leading among non-partisan voters, Republicans AND Democrats," said a statement in the news release. "The poll also finds there is no room for Honda to grow with Khanna's lead growing post-messaging, both overall and among all sub-groups."
Candidates generally don't release internal polling results. In this case, the campaign not only released the poll results, but the entire memo it received from the survey company.
Ultimately it will not be up to the spinmeisters but the voters to decide who will represent them in the next two years.
AsAmNews is an all-volunteer effort of dedicated staff and interns. You can show your support by liking our Facebook page at  www.facebook.com/asamnews, following us on Twitter, sharing our stories, interning or joining our staff.