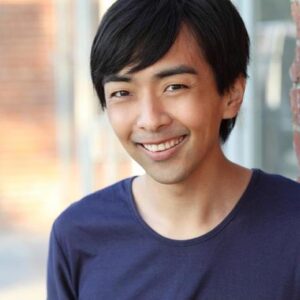 A Korean American actor detailed a horrendous experience he was forced to endure when he walked into a foundation for the disabled.
According to YOMYOMF, Michael Benzinger was called a "chink" and the director of the foundation seemed callous to his concerns.
A screenshot of a Facebook post from Benzinger read:
Recently when I walked into the lobby of 83 Maiden Lane, a janitor called me a chink and told the security guard "all chinks look the same" among other things, while the security guard laughed hysterically. When I communicated with the company director, she told me she didn't understand 'what exactly the complaint was.' I guess chink isn't racist."

This company allows their employees to say racist things to guests without any repercussions at all. Their director and HR department also makes excuses for it when there's no excuse in this day and age."
The foundation involved, according to YOMYOMF, is AHRC New York City Foundation. The foundation has sent a written response about the incident to Benzinger, according to Edwin Chen, an outspoken Asian American on Facebook who frequently comments on AsAmNews. Chen says AHRC has told Benzinger it has investigated the incident, but has been unable to confirm it. It also apologized to Benzinger "for any negative experience you believe you had in the building."
The response signed by Sharon Fong read:
"As a human services agency, AHRC is passionate in its commitment to upholding the principles of non-discrimination, and we have certainly reinforced our expectation of adherence to these principles to the lobby staff. In terms of your complaint, we followed a very strict protocol in investigating it in full, and the result is that we are unable to substantiate the allegation of discriminatory behavior directed towards you in the lobby of 83 Maiden Lane. We apologize for any negative experience you believe you had while in the building."
AsAmNews has not been independently been able to confirm the response.

AsAmNews is an all-volunteer effort of dedicated staff and interns. You can show your support by liking our Facebook page at  www.facebook.com/asamnews, following us on Twitter, sharing our stories, interning or joining our staff.