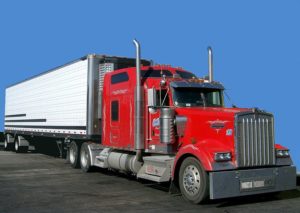 A $5 million settlement has been reached between 400 Korean American and Latino truck drivers with an employer in a dispute over wages and working conditions.
The preliminary agreement which still needs court approval was announced by the Wage Justice Center and Asian Americans Advancing Justice–Los Angeles.
"When I chose to stand up and fight for fair wages for myself and my co-workers, I was fired," says Mariano Saravia, a former driver for QTS, Inc. "It's been a long, hard road, but I'm happy that we will see some of our stolen wages, and more importantly, that drivers are no longer held captive by agreements that exploited us in order to benefit the company."
QTS, Inc, along with its related companies LACA Express and Win Win Logistics are accused of misclassifying their workers as independent contractors to deny them a fair compensation. AAJC-LA says about two-thirds of all truck drivers are misclassified as independent contractors so that companies can evade taxes and shift the cost of gas, maintenance, repair and insurance to the drivers.
"The trucking company dictated how much I got paid, which loads I took, and from whom, yet they denied that I was their employee," says Victor Vitela. "I was forced to work 80 or more hours per week, sacrificing my health and my family relationships in order to make just a few hundred dollars after all the expenses they took out of my paycheck."
The settlement is said to be the first based on the misclassification of workers. QTS is also accused of hiding behind bankruptcy protection to avoid liability for wage theft and other exploitative business practices.
"The defendants in this case filed for bankruptcy to try to avoid paying our 
drivers
 their hard-earned wages," said Jay Shin, senior staff attorney at Wage Justice Center. "But we were not ready to concede the millions of dollars stolen from our 
drivers
. We doggedly followed them into bankruptcy court and used innovative legal theories to hold the companies liable."