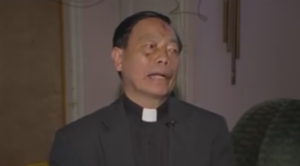 A Go Fund Me account has been set up for an Asian American Lutheran minister who was beaten senselessly in Philadelphia.

Shongchai Hang says a man witnessed the attack, and he's urging him to come forward with information.

Fox 29 reports Hang handed the attacker his wallet and cell phone, but that wasn't apparently enough.

"He hit me very hard. I fell on the ground. He still come and punch me and kick me until I was unconscious."

A witness watched as the attack unfolded, but apparently did little to help. Hang hopes that man goes to police with information that can lead to an arrest.

The whole attack was caught on video which you can watch below.


AsAmNews is an all-volunteer effort of dedicated staff and interns. You can show your support by liking our Facebook page at  www.facebook.com/asamnews, following us on Twitter, sharing our stories, interning or joining our staff.