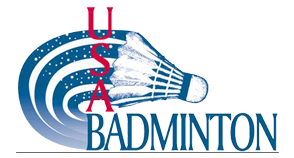 With the shuttlecock traveling at 200 miles an hour, lighting quick reflexes and strategy are the earmarks of badminton. The U.S. is sending seven members to compete in all five events of badminton, the first time that has happened.
Like the table tennis team, all of the seven team members are Asian Americans. While the U.S. has done well in international competition, it will be a hard row to hoe to get a medal.
Badminton is one of three sports the U.S. has never medaled in. The other two? Table tennis and handball.
Most of the veterans have retired leaving Eva Lee as the only player who has had Olympic experience.
The powerhouse nations in this sport are China and Japan.
Phillip Chew
Sport: Badminton
Discipline(s): Badminton
Height: 5'8"
DOB: 5/16/1994
Birthplace: Anaheim, Calif.
Hometown: Orange, Calif.
Coach(es): Ignatius Rusli, Cai Zi Min, Don Chew, Rudi Gunawan
Quote: "I'm very excited to qualify for my first Olympic Games as one of only six athletes to qualify for two events in badminton."
Howard Shu
Height: 6-1
DOB: 11/28/1990
Birthplace: Los Alamitos, Calif.
Hometown: Orange County, Calif.
Coach(es): Tony Gunawan, Johannah Lee
Quote: "I started playing badminton when I was 8 years old so it's really surreal to see my name on that final list and know that I'm going to be competing at the most prestigious athletic event in the world."
Eva Lee
Height: 5'6"
DOB: 8/7/1986
Birthplace: Hong Kong, 91
Hometown: Diamond Bar, Calif.
Coach(es): Alistair Casey, Johanna Lee
Olympic Experience: 2008: 2008 Olympic Team (Singles, Women's Doubles)
Quote: "I am so honored and grateful to be able to represent Team USA for a second time at the 2016 Olympic Games,"
Jamie Subandhi
DOB: 12/15/1989
Birthplace: Long Beach, Calif.
Hometown: Westminster, Calif.
Coach(es): Ignatius Rusli, Zi Min Cai, Rudi Gunawan
Quote: "It is nice to see that the hours of hard work and team effort have paid off. Now, I am looking forward to the incredible honor of representing our country. It is an absolute dream come true."
Paula Lynn Obanana
Height: 5'3"
DOB: 3/19/1985
Birthplace: Dumaguete City, Philippines
Hometown: West Covina, Calif.
Coach(es): Alistair Casey, Johanna Lee
Ouote: "I feel so overwhelmed, ecstatic and blessed. I am finally living my dream and I will do my best to certainly bring home a medal for our country."
Iris Wang
Height: 5'3"
DOB: 9/2/1994
Birthplace: Pasadena, Calif.
Hometown: Arcadia, Calif.
Coach(es): Tony Gunawan, Alistair Casey
Quote: "Ever since I started playing badminton, my dream was to compete at the Olympic Games. Now that it's a reality, I'm eagerly looking forward to playing my best in Rio this summer!"
Sattawat Pongnairat
Height: 5-11
DOB: 5/8/1990
Birthplace: New York, N.Y.
Hometown: Bangkok
Coach(es): Zi Min Cai, Rudy Gunawan, Ignatius Rusli